My Favorite Lipsticks: #NationalLipstickDay
Happy National Lipstick Day! Listed below are my favorite lipstick formulas. Enjoy!
Kylie Cosmetics: Matte Liquid Lipstick & Metal Lipstick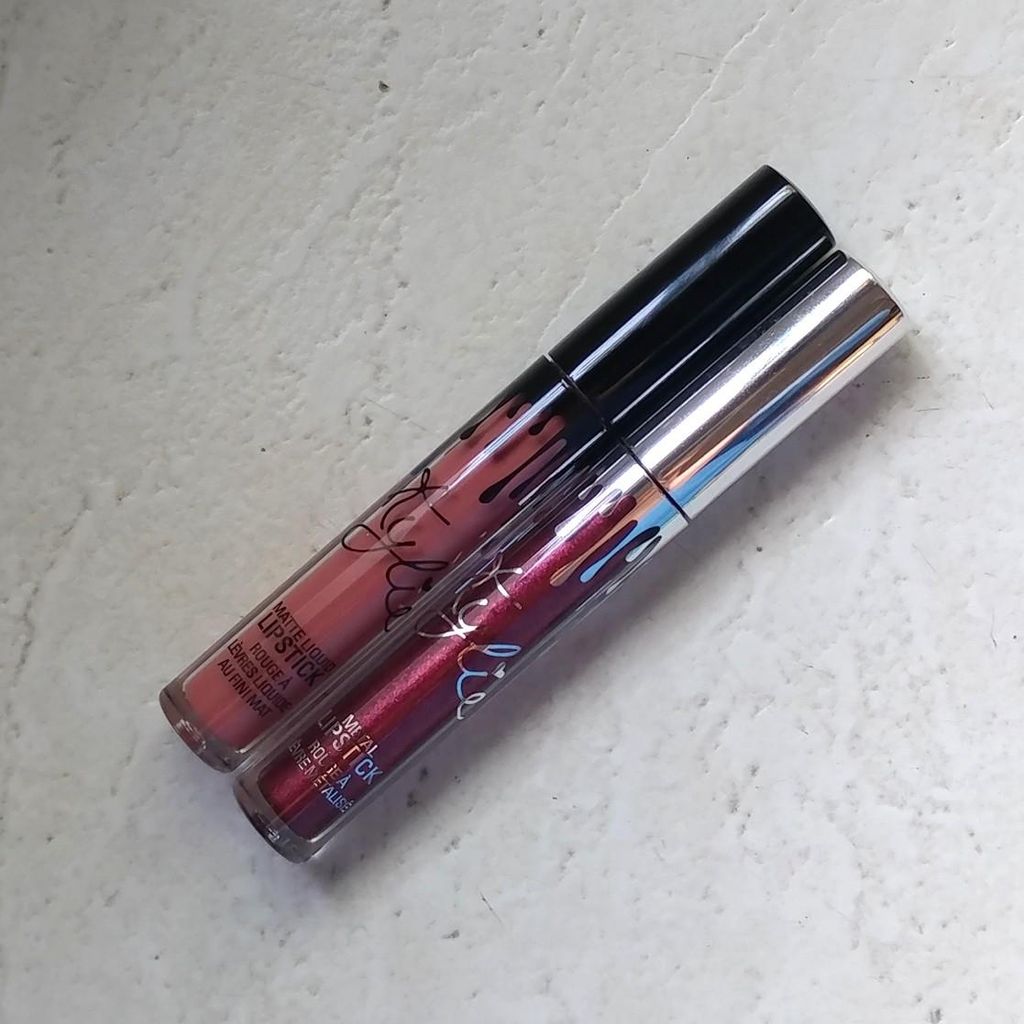 Many would doubt the quality of this product due to the all the hype it gets with Kylie Jenner's name attached to it, but my experience with her brand has been nothing but positive. There are many dupes for the matte liquid lipstick's such as the most popular comparison of the Colourpop Ultra Matte formula. While I would agree that the Kylie Cosmetics Metal Lipstick formula is identical to Colourpop's Ultra Metallic formula, Kylie's Matte Lipstick formula is much more comfortable and much less drying than the Colourpop alternative.Candy K is by far one of the most used lipsticks on this list, as I wear it nearly every time I put on makeup. It lasts all day and doesn't flake or crack off after a few hours. I rarely need to reapply throughout the day, as well. The Metal Lipstick isn't the best formula as it is not as opaque as I would like it to be but looks best layered on top of a lip liner or lipstick (as repeated below in my review of the Colourpop Ultra Metallic Liquid Lipstick).
Candy K (Matte Liquid Lipstick)
*The packaging is from the limited edition 2016 Holiday Collection, but was brought back recently as a permanent shade in the metal range
Tarte Double Duty Lip Sculptor Lipstick & Lip Gloss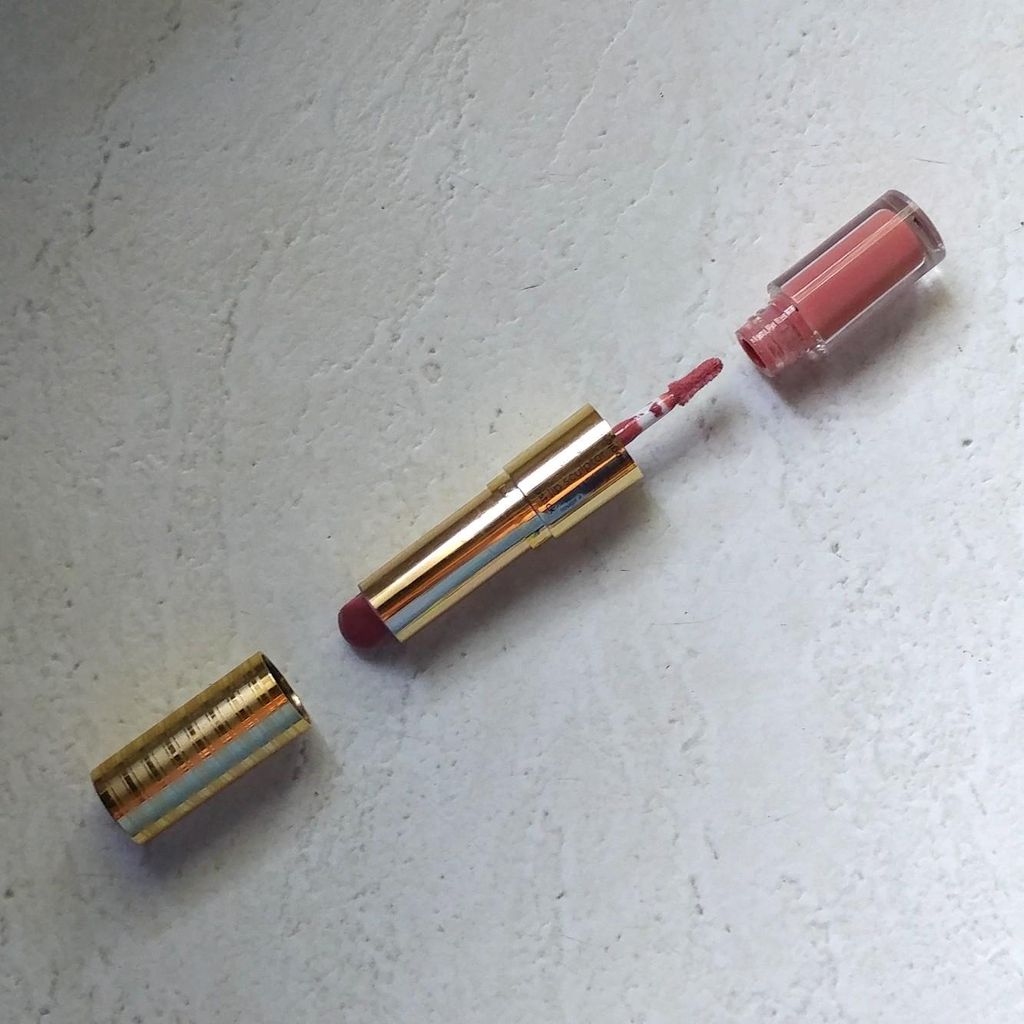 This dual ended lip product is so convenient and perfect to travel with since you don't need to worry about bringing both a lipstick and a lip gloss. The lipstick is long lasting and creamy with a satin finish while the matching lip gloss is very pigmented and can be worn on top of the attached lipstick or on its own. The lipstick is the average size of a normal lipstick, but the lip gloss is very small with an extremely short applicator. Tarte is a great brand and is known for making consistently high quality products time after time and I will definitely continue to buy from this brand. (I actually got this duo for half price, so check the Tarte website and Ulta for sales!)
Clinique Long Lasting Soft Matte Lipstick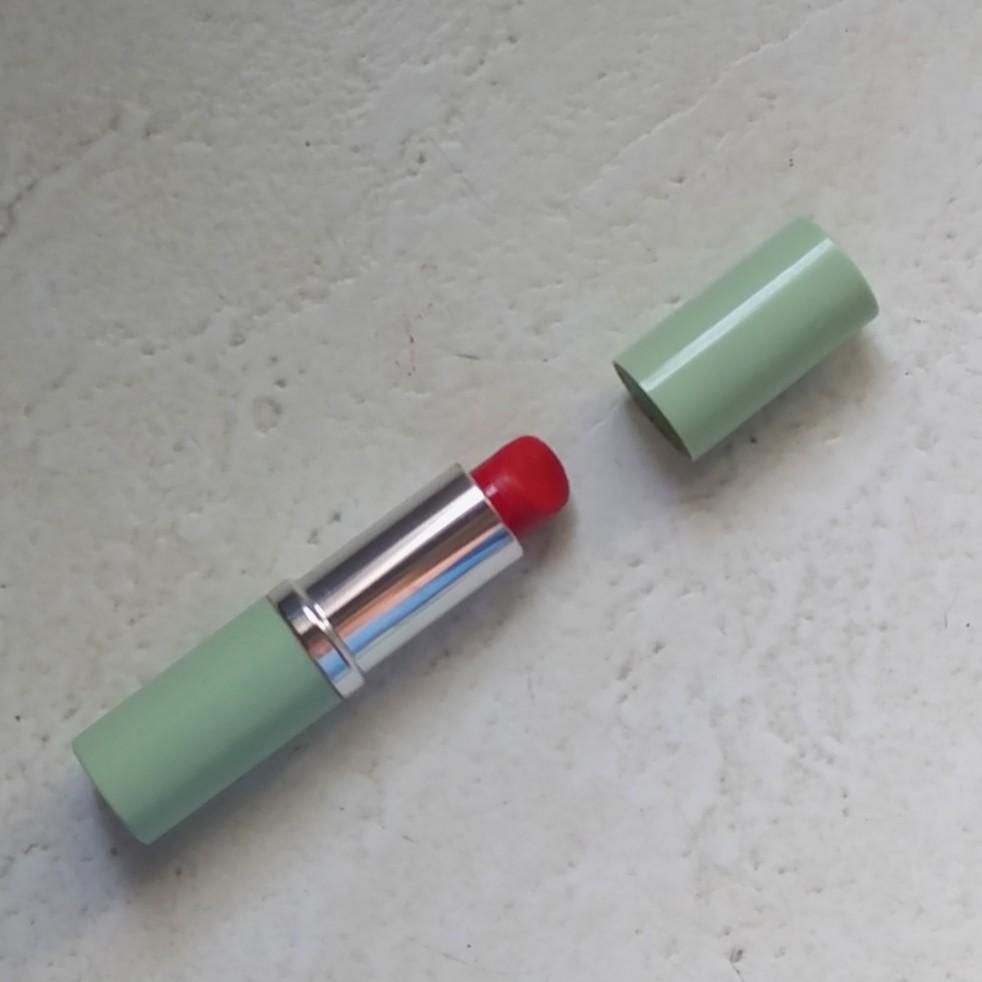 I love wearing this red lipstick all the time and I can always count on it lasting all day, no matter what the occassion. It is the perfect bright red with blue undertones, which is very complimentary on most skin tones. It is a matte lipstick, but it is in no way drying at all. Along with "Candy K" from Kylie Cosmetics, this is another one of my most worn lipsticks from my collection. This lipstick came free in a Clinique gift bag from Macy's about a year ago, so I'm not sure if it is still the same formulation as the one sold now on the Clinique website. Everyone needs the perfect red lipstick in their makeup collection and I 100% recommend this one!
Buy it here (with different packaging than shown in the image above)
NYX Round Case Lipstick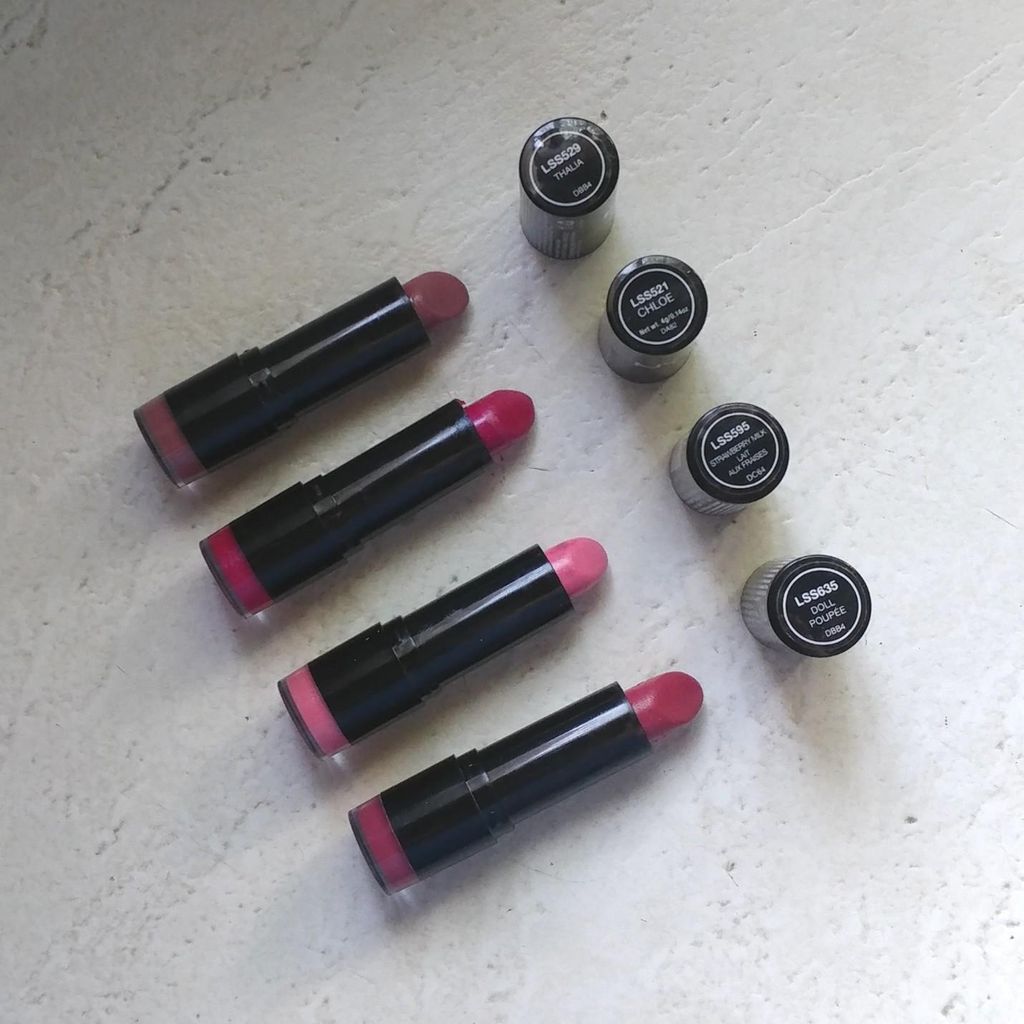 The NYX round case lipstick line is perfect if you are looking for a traditional and comfortable lipstick. They all apply the same, with a very creamy texture that is very moisturizing on the lips. All of the shades shown above are a satin finish that look great alone or mixed together for a unique color.
NYX Soft Matte Lip Cream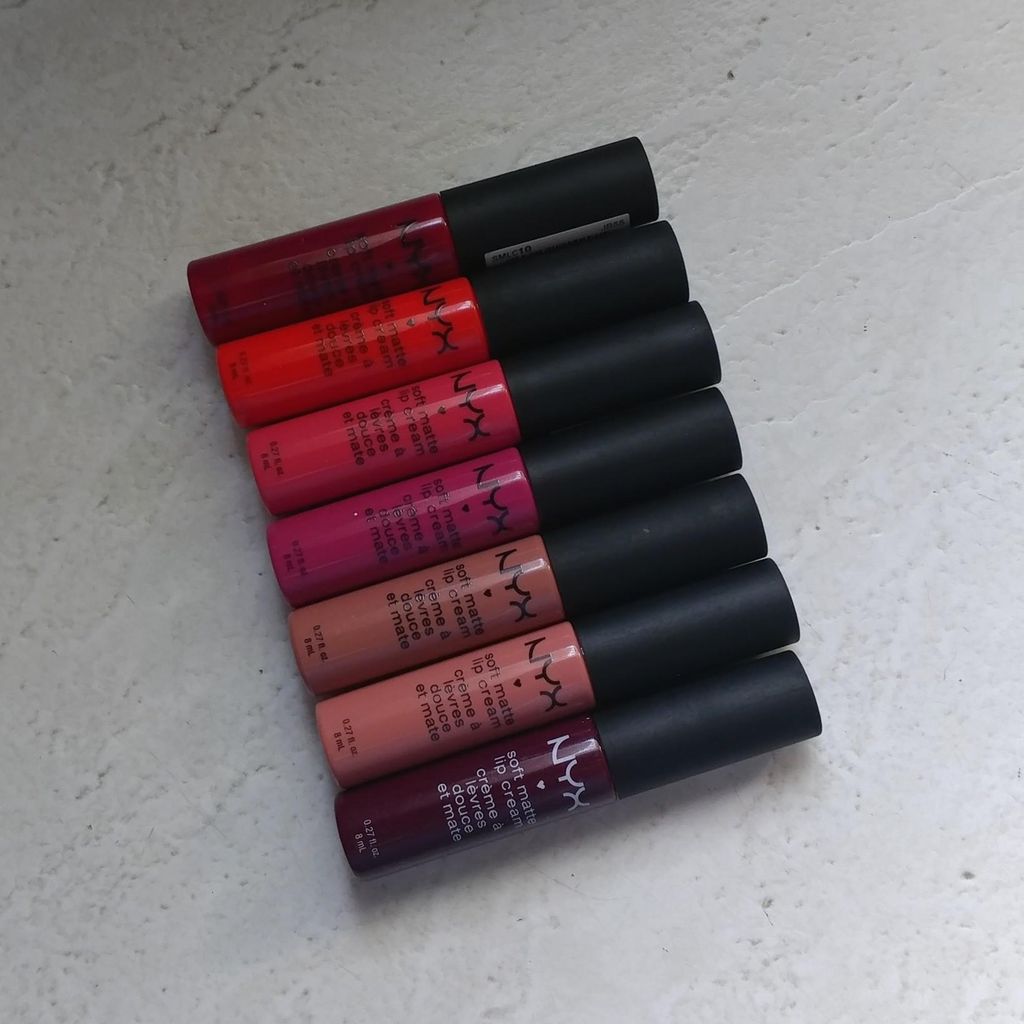 The NYX Soft Matte Lip Creams are perfect for everyday use, as they are easy to apply and very comfortable on the lips. Even though they are matte, they are in no way drying or uncomfortable to wear at all. The Soft Matte Lip Creams are very thin and not long wearing, so touch ups are definitely needed throughout the day. The two darker shades I have in my collection, Monte Carlo and Copenhagen, are not the shade they appear to be on the tube at all, they are much brighter than I was expecting. Monte Carlo appears to be a very dark red on the package but shows up more of a bright cherry red and Copenhagen, with the dark plum packaging, is more of a brighter plum. The pinks in my collection are my favorite as they are true to color, opaque and long lasting.
NYX Liquid Suede Lip Crème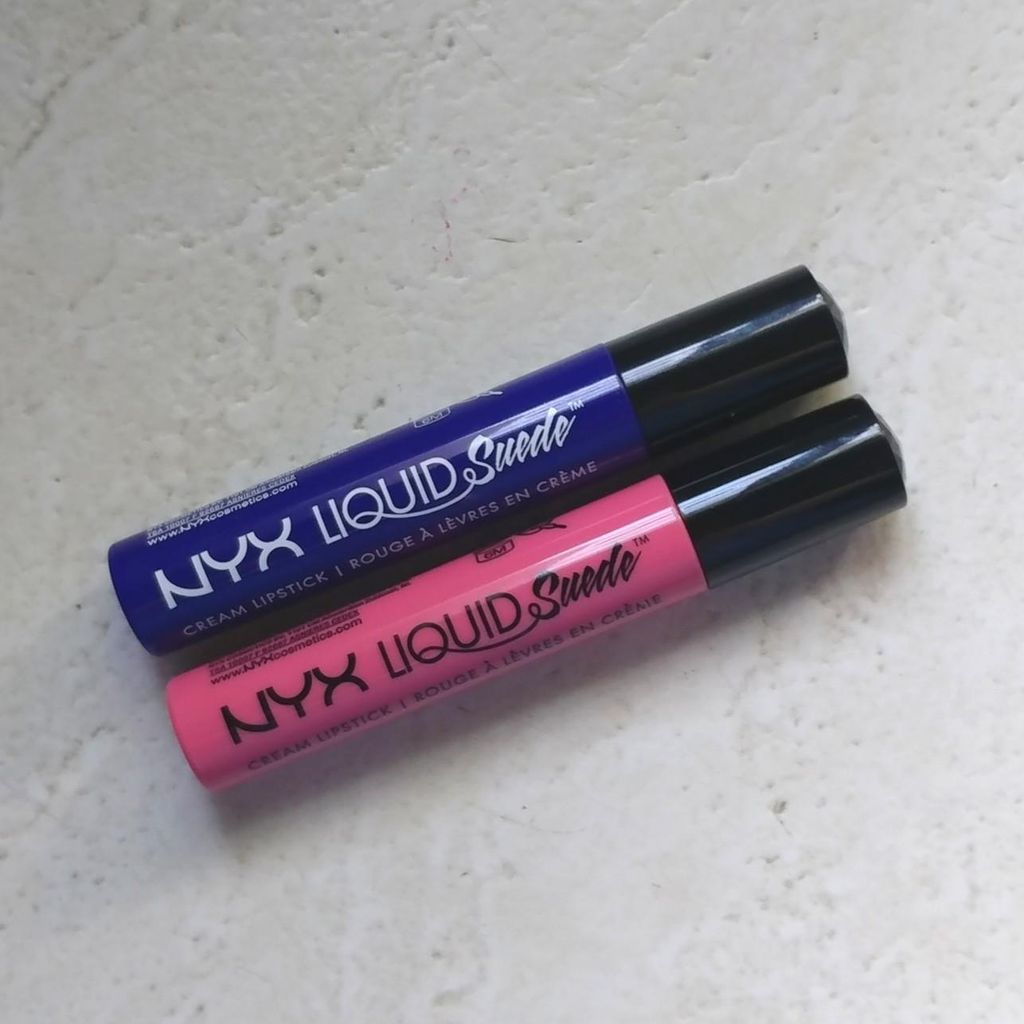 The NYX Liquid Suede formula is very comfortable and fairly long lasting for a crème lip product. The texture is very comparable to the NYX Soft Matte Lip Cream, but a little bit thicker and slightly dryer. As I'm sure you can tell by now, I'm a big fan of the NYX, especially the many lip products they offer!
Jordana Sweet Cream Matte Liquid Lip Color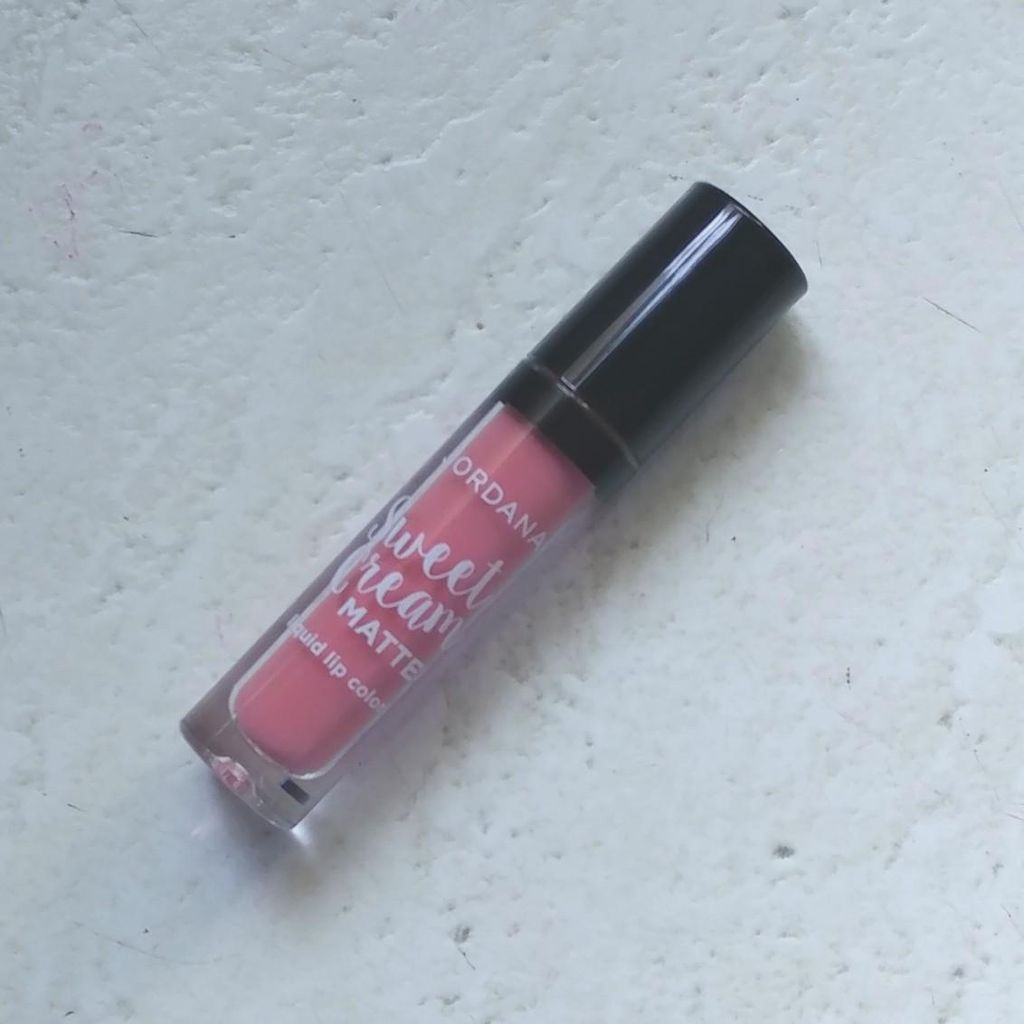 The Jordana Sweet Cream Matte formula is so easy to apply and is perfect for everyday use. It is fairly long lasting and not drying. This shade is the perfect pink to compliment any makeup look, from glam to a minimal neutral look. The only problem I have is that you get about half the ounces of what you would get in other liquid lipsticks. The wand itself is very short, but the applicator is perfect to get even pigmentation on your lips.
Colourpop Liquid Lipstick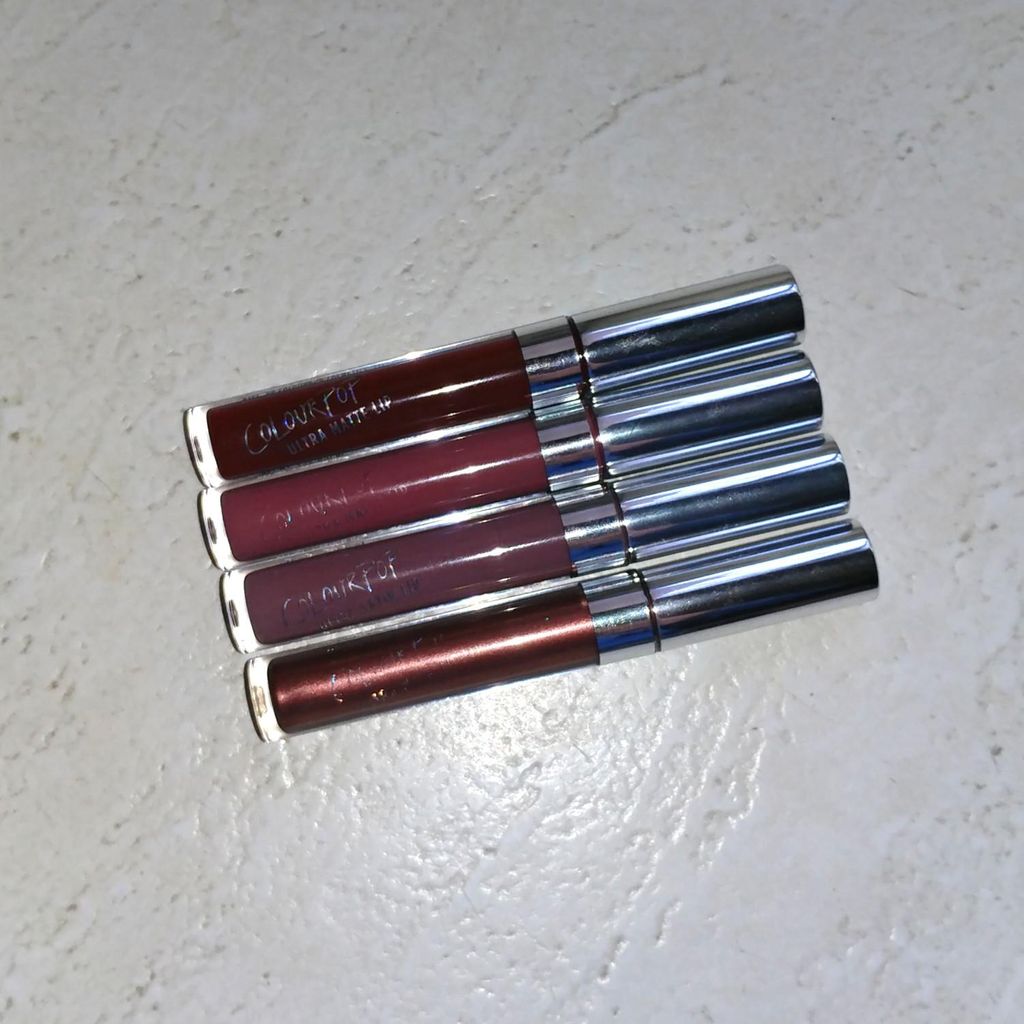 The Colourpop liquid lipstick collection comes in a wide variety of shades and finishes all for only $6 a piece. The Ultra Matte Lipstick formula is very long lasting, but can be drying, so I would recommend moisturizing your lips thoroughly before application to limit the appearance of cracks and dryness. My favorite Colourpop liquid lipstick formula is the Ultra Satin Lipstick, which gives off the same intensity and longevity as the Ultra Matte, but with slight sheen and moisture. The Ultra Metallic formula is my least favorite from the Colourpop Liquid Lipstick finishes, but it is still good quality, just not as opaque as I would like them to be on their own without a lip liner or lipstick. The Kylie Cosmetics Metal Lipstick (shown earlier) is pretty much an exact dupe as the Colourpop version, so if you want to try out a Kylie Metal, then I would recommend buying one of these, for essentially the same product, at just a fraction of the price. I highly recommend all of Colourpop's products, as they are all amazing quality, come in a wide assortment of shades and are very affordable.
MAC Matte Lipstick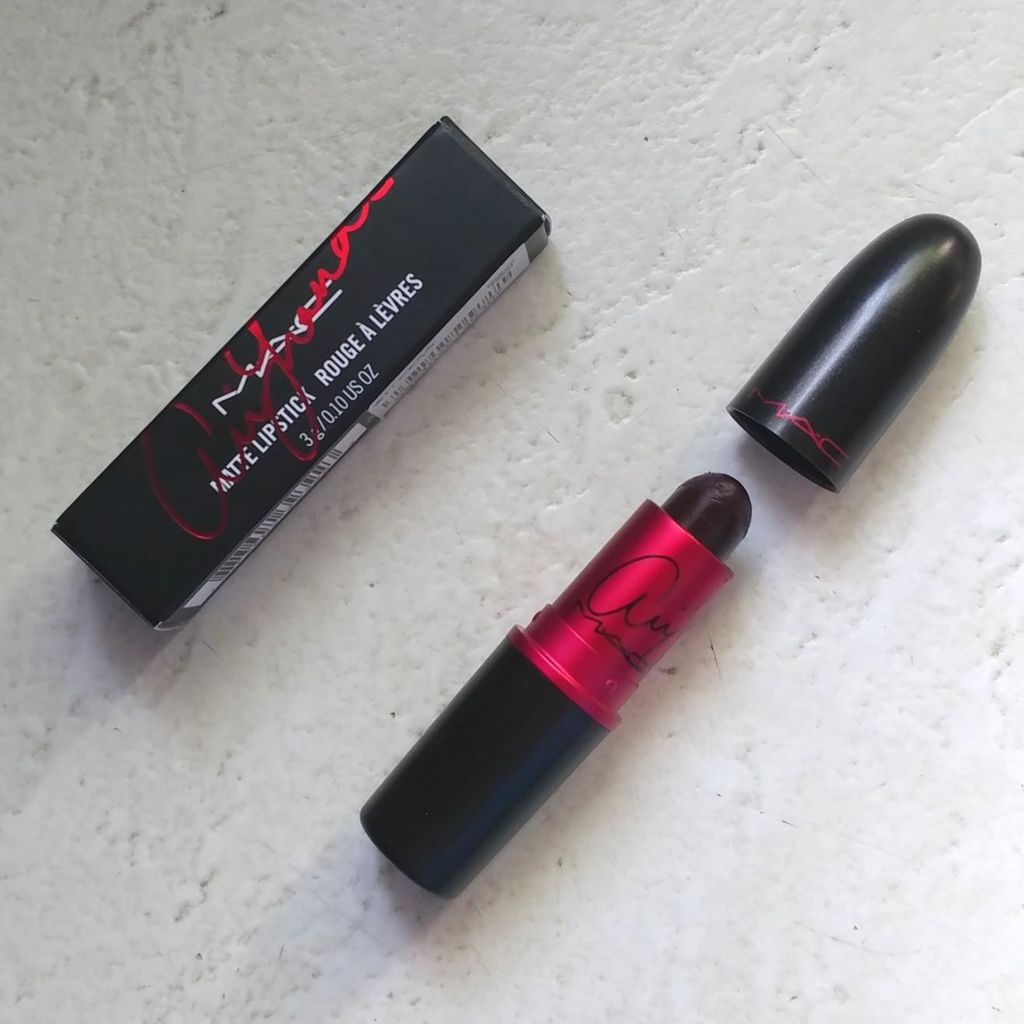 I have been looking for the perfect vampy plum lip color for a long time and this is the exact shade I needed. This particular shade is not completely matte, as it is marketed, but more of a satin matte. However, it is still long lasting, not drying and doesn't bleed outside the lip line. I still recommend using a lip liner with this particular shade to build up the intensity. I suggest using the Jordana retractable Easyliner lip liner in the shade Plush Plum. This particular shade is a limited edition Ariana Grande Viva Glam shade with hot pink packaging on the logo and the inside of the lipstick tube, complete with Ariana Grande's signature. If you cant find this particular packaging in store or online, MAC's "Cyber" lipstick is nearly identical, but in a satin finish.
Ariana Grande Viva Glam (I)
Essence Sheer and Shine Lipstick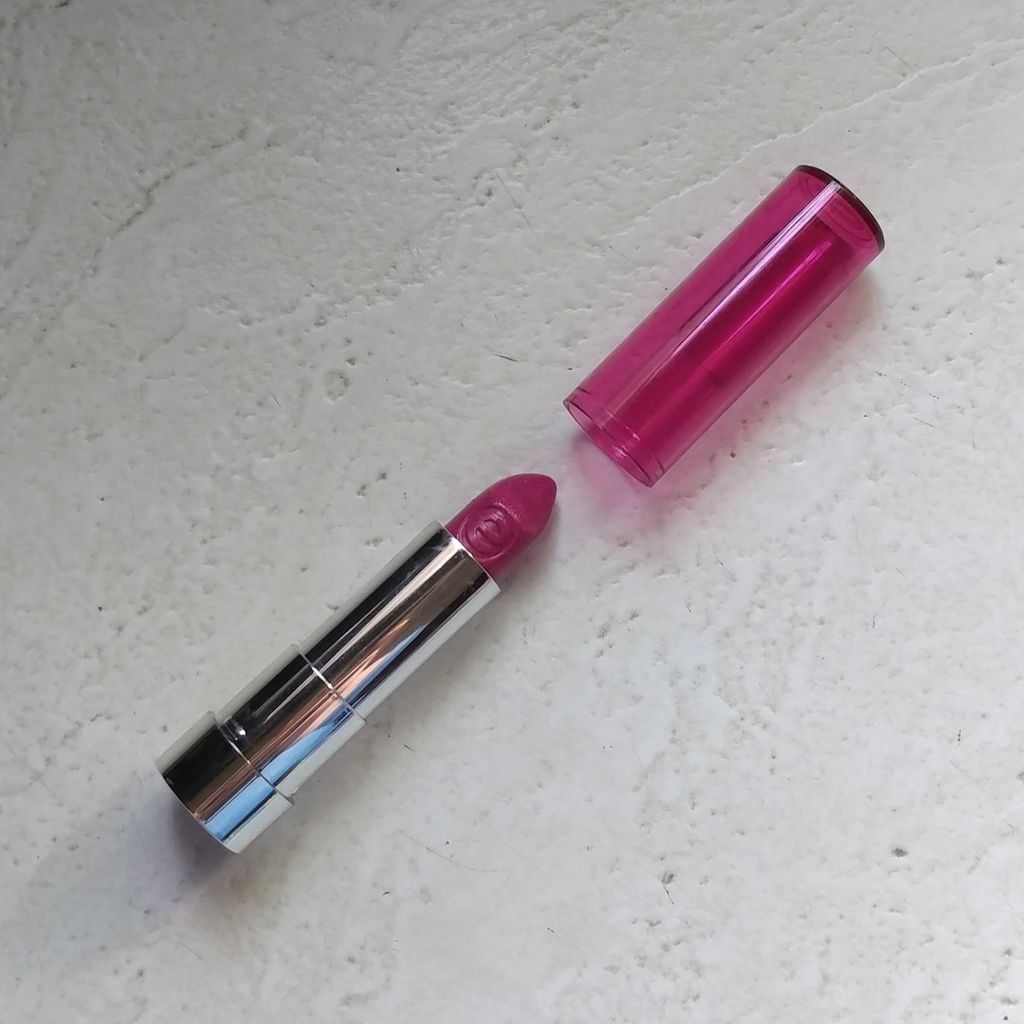 The Essence lipstick is very moisturizing and gives a nice sparkle to bare lips. It is perfect for everyday wear and no makeup days. All of the Essence products I have tried are very good quality for such an affordable price.
Maybelline Baby Lips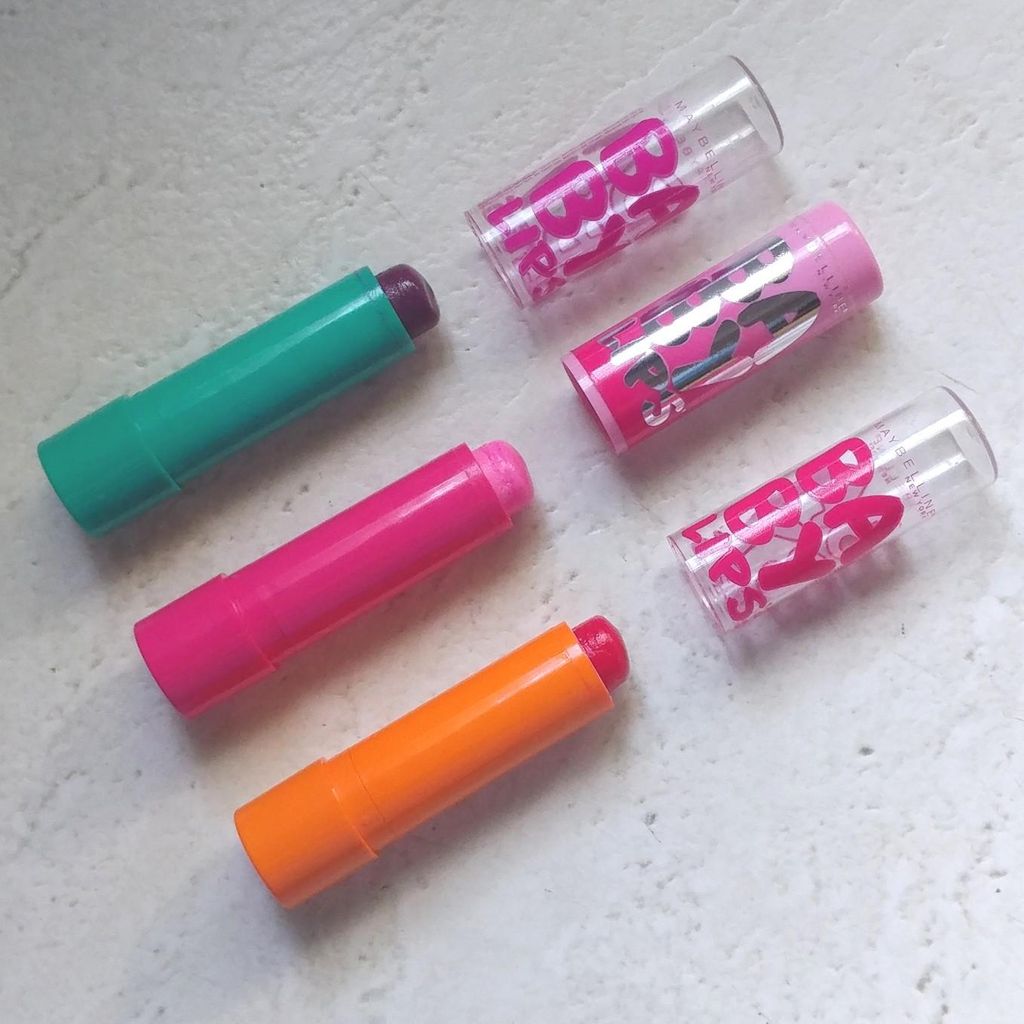 Baby Lips isn't quite a lipstick, but it has been one of my favorite lip products for years and is definitely a staple product in my makeup collection. It is the perfect lip balm with long lasting moisture and adds a slight tint to your lips.
Comment below some of your favorite lipsticks and let me know your thoughts on the products mentioned above! Thank you so much for checking out my blog and come back soon for more!
Check out my previous blog post with some of my favorite makeup under $5
here
(Credit to bellashoot.com for the first image of the lipstick comic art. All other images on this post and within the rest of the blog are my own unless otherwise stated.)