Stila's Magnificent Metals Glitter & Glow Liquid Eyeshadow: Review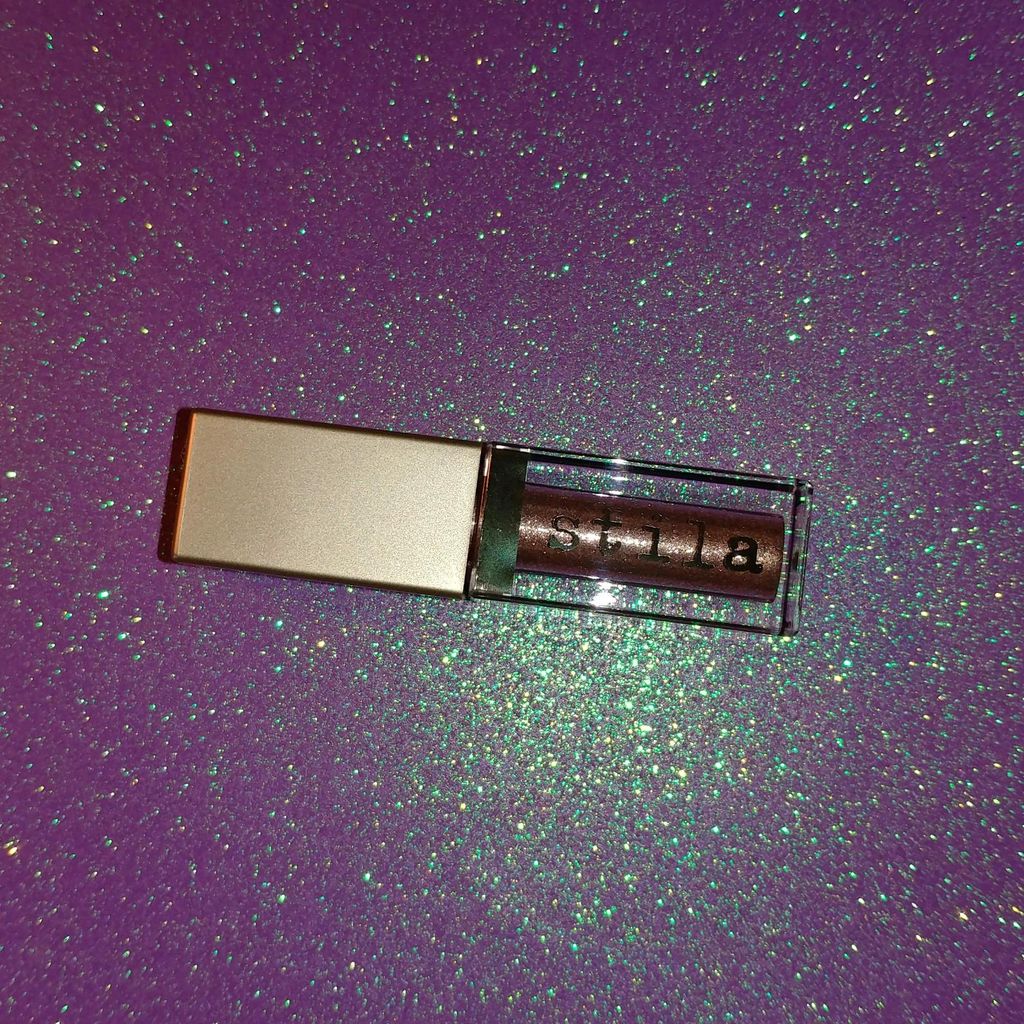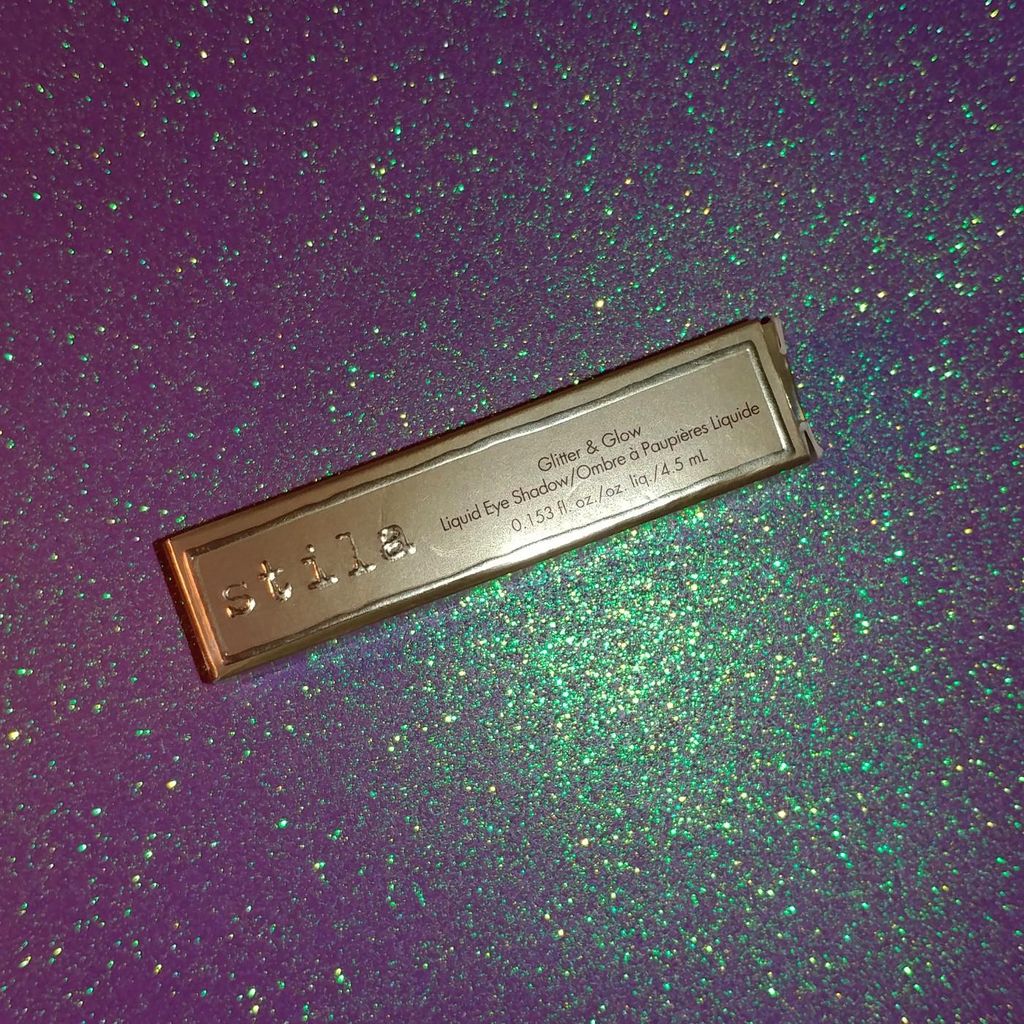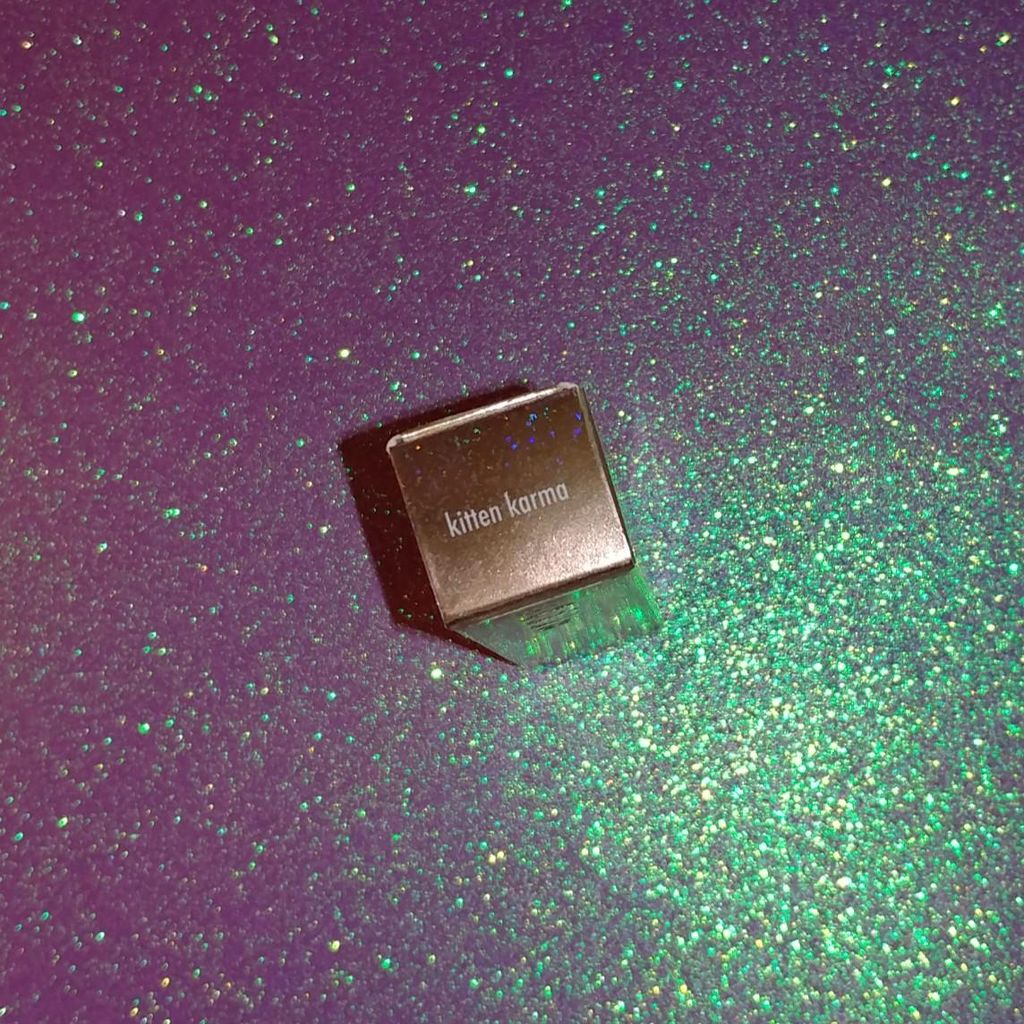 After months of hearing about how great this eyeshadow is from all of my favorite beauty bloggers, I decided to finally try it out for myself! It was very difficult to choose which color I wanted to buy, as they all looked so beautiful, but I ultimately chose the shade "Kitten Karma", which is described on Macys.com as "Champagne with silver and copper sparkle". The color is perfect for everyday use, or if you are going for a glam makeup look. Its hard to believe that such a glittery eyeshadow can be used for an everyday makeup look, but instead of putting it all over the lid, this shade in particular is perfect to apply only a little bit in the center of the lid and blend out with either your finger or a synthetic eye brush to add a bit of sparkle. According to Stila.com this is made with a water-infused texture, which explains why it glides on so easily without the glitter being rough or clumpy once applied. It is a very unique texture and very unexpected for such a pigmented glitter.
The Magnificent Metals Glitter & Glow Liquid Eyeshadow retails for $24 at all Stila retailers. I bought mine at Ulta and was able to get a $10 discount with my Platinum-member birthday coupon. Stila.com has 14 different shades for sale, and Sephora and Ulta also has their own exclusive shades, availiable in-store and online.
For reference, the outside packaging is the exact same as the Smashbox liquid lipsticks.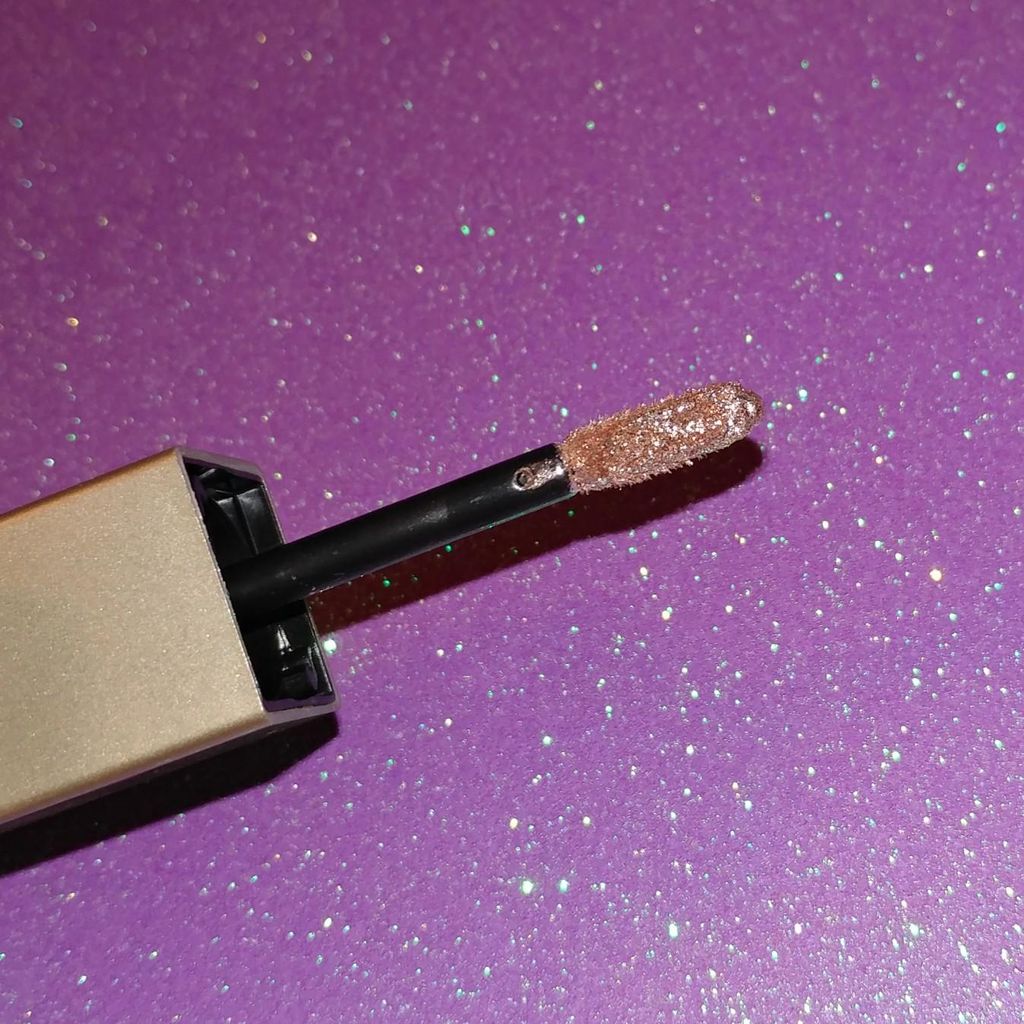 It has a doe-foot applicator, which is perfect to get even pigmentation on the lid. It isn't necessary to use a brush to apply this, but I use my finger to spread out the product once it is on my lid. The application is so effortless and it saves yourself from making a mess with loose glitter and glitter glue primer.
It is very easy to do a quick eye look with this since it looks great applied over eyeshadow or on its own without any base. My go-to is a Colourpop Super Shock eyeshadow in the shade "Weenie" (which is a metallic rose gold shade), paired with the Stila glitter on top, blended in with a chocolatey brown shadow in the crease.
Even though glitter eyeshadow is notorious for always having a lot of fallout, this product surprisingly has a very minimal amount of it. As long as you don't touch your eye throughout the day, it will stay in place. It's not a big issue if there happens to be fallout throughout the day, as it easily wipes away. I do recommend doing your eye makeup first so you can fix any imperfections without messing up your foundation and concealer.
I haven't been able to find any drugstore dupes for this eyeshadow yet, but comment below if you have any suggestions! The closest thing I own is NYX's Roll on Shimmer, which is a similar idea but instead of a doe-foot applicator, this is in a rollerball tube. It isn't as pigmented of glitter, but it is still really sparkly on the eye. Expect fallout with the NYX one if you don't use a glitter glue primer, as well. I bought this over a year ago at Ulta and haven't seen it sold in stores since then, but NYX.com still has it available for sale.
I usually don't buy high end makeup products at full price, but this product is definitely worth the price and I will be getting a lot of use out of it. I will be repurchasing if I ever run out of it in the future! The Stila Magnificent Metals Glitter & Glow Liquid Eyeshadow is a must-have for any glitter eyeshadow lover!
Comment below if you ever tried this product and what your thoughts are on it! Thank you so much for checking out my blog and I hope you come back soon for more!
-Melissa