The Hollywood Sign, Hollywood Forever Cemetery & More! Los Angeles: August 2017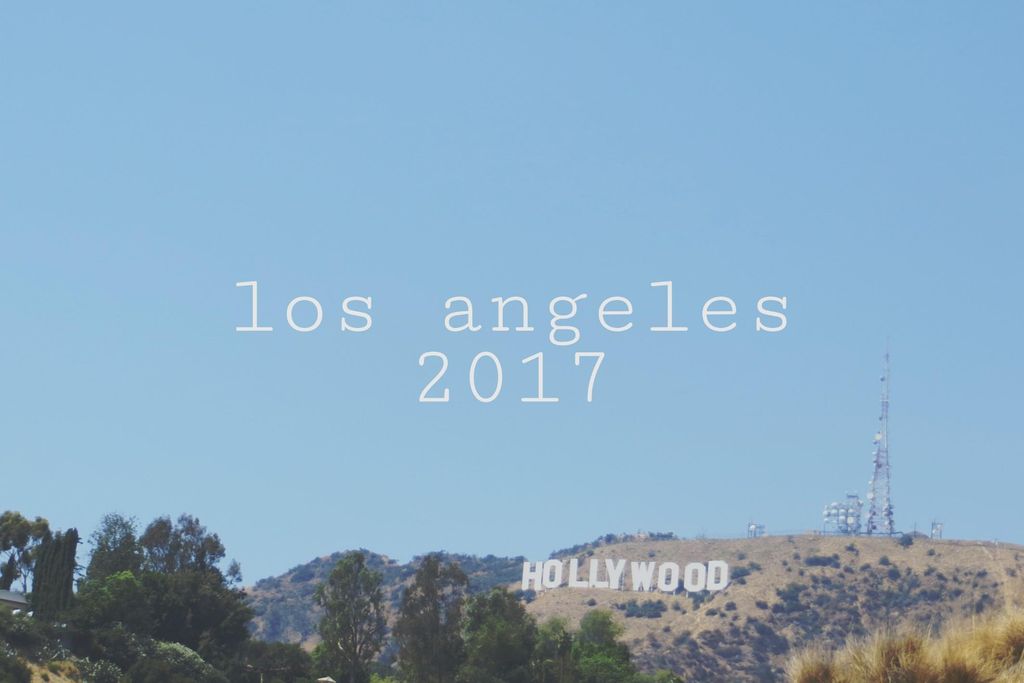 This post is a continuation of the first day of my recent trip to Los Angeles...to read the first part where my family and I go to The Grammy Museum in Downtown LA click here

After we left the Grammy Museum we went to go pick up my dad's friend, Frank, who lives in North Hollywood. Everywhere he took us was a complete surprise and we had no idea where we were headed.
Set of The Office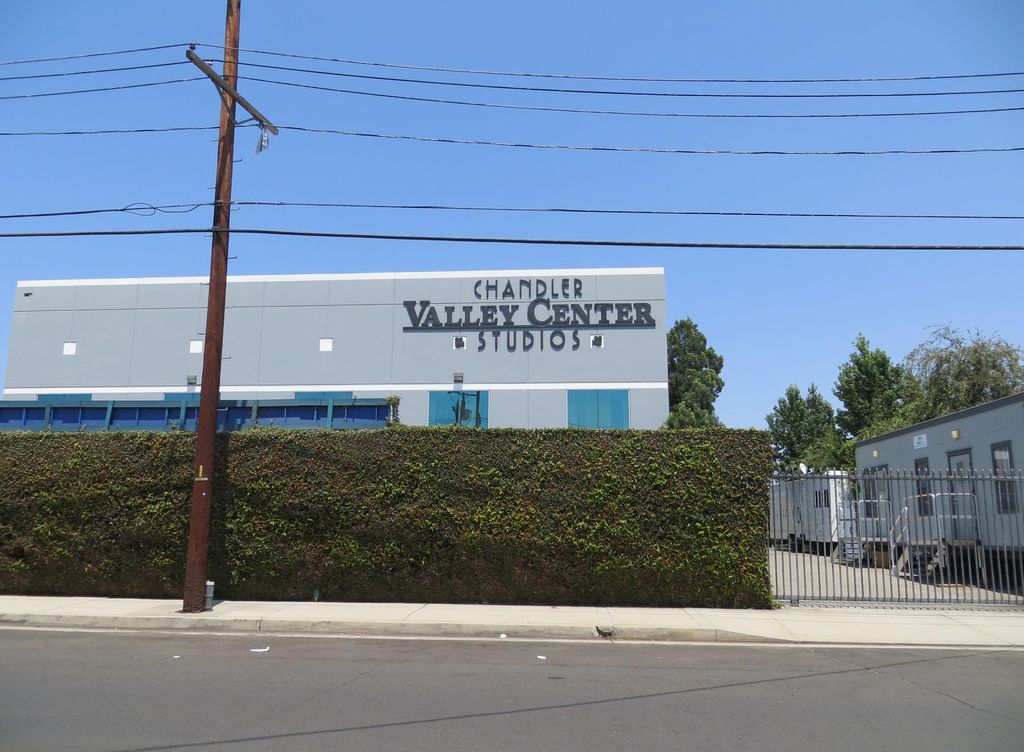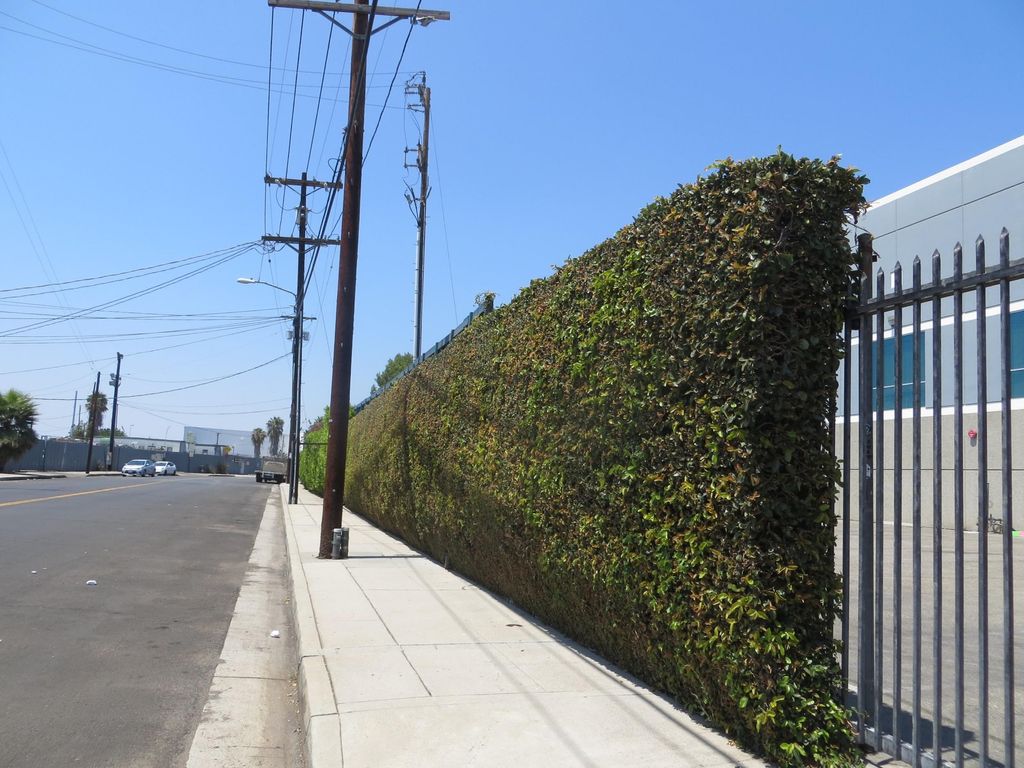 The first place we went was the set of Dunder Mifflin on The Office, where both the interior and exterior shots were filmed for the entire series.
It is just on a random dead end street and is really easy to miss if you don't know where to find it. There were a few more people that stopped to take a picture, but other than that no one was around.
Bronson Canyon: The Batcave & The Hollywood Sign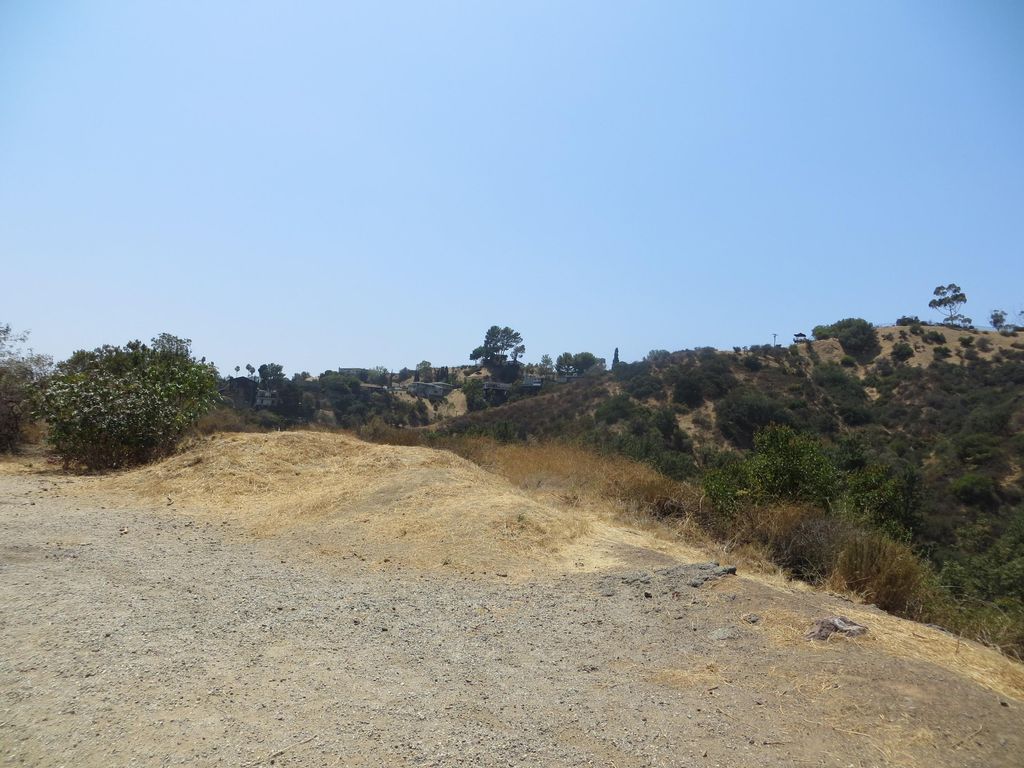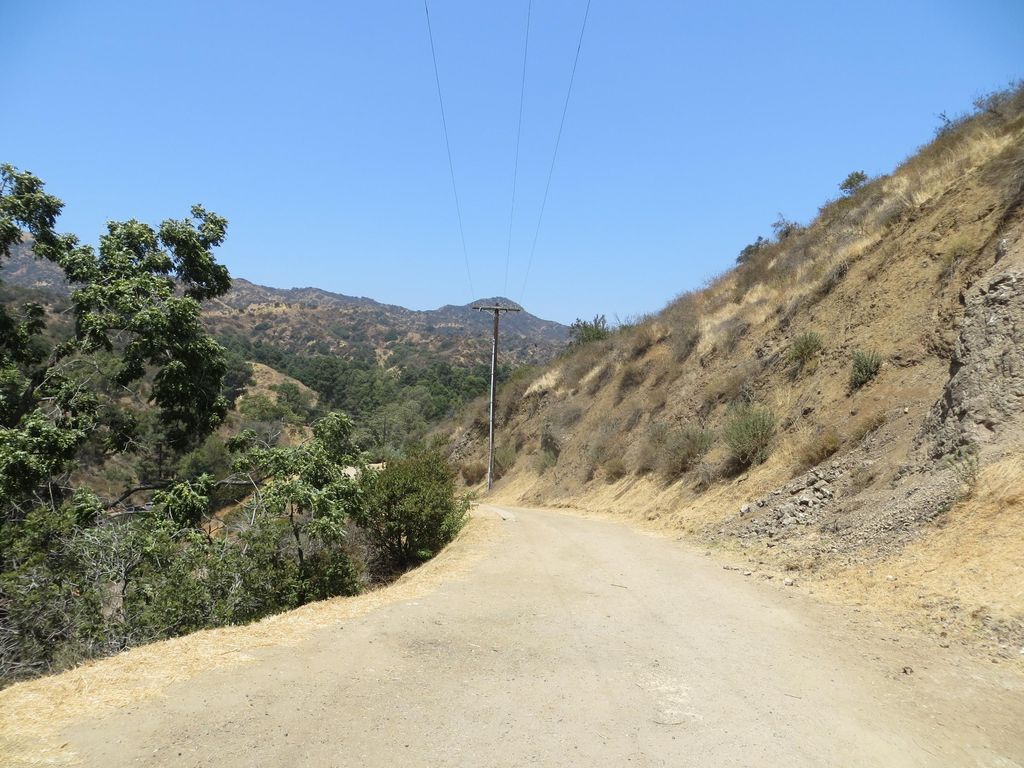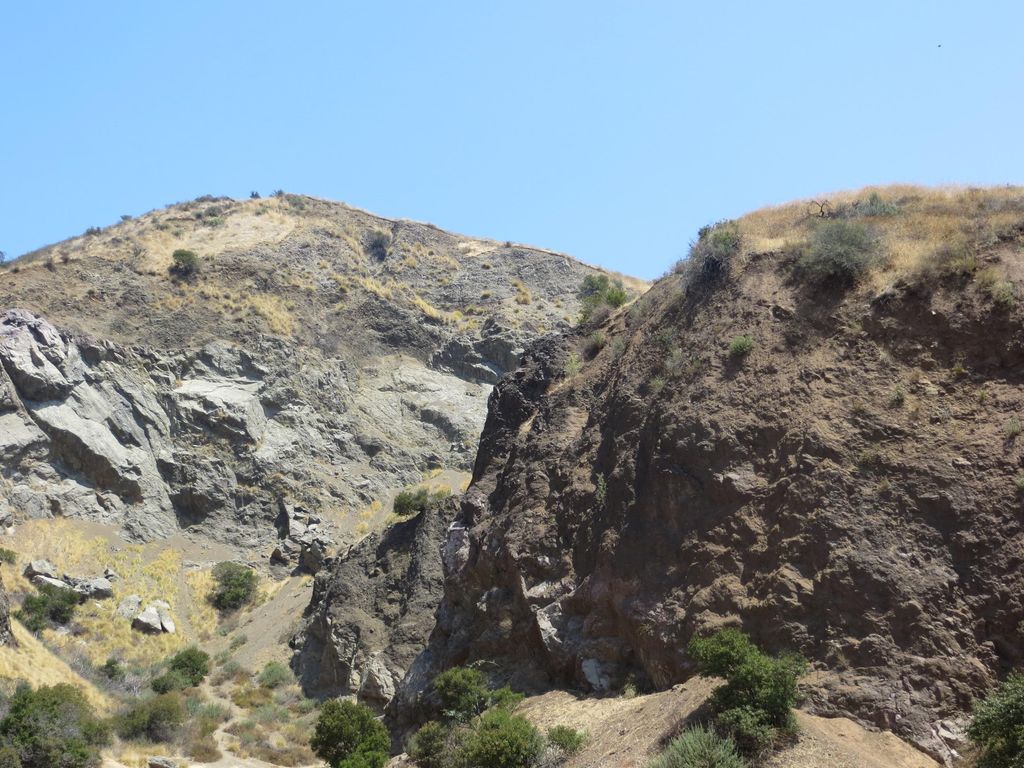 Next, Frank told us he we were going to see take a short hike on to take us to the Batcave, which is just a short hike up Bronson Canyon, an extension of Griffith Park. It was used throughout the entire series lasting from 1966-1968.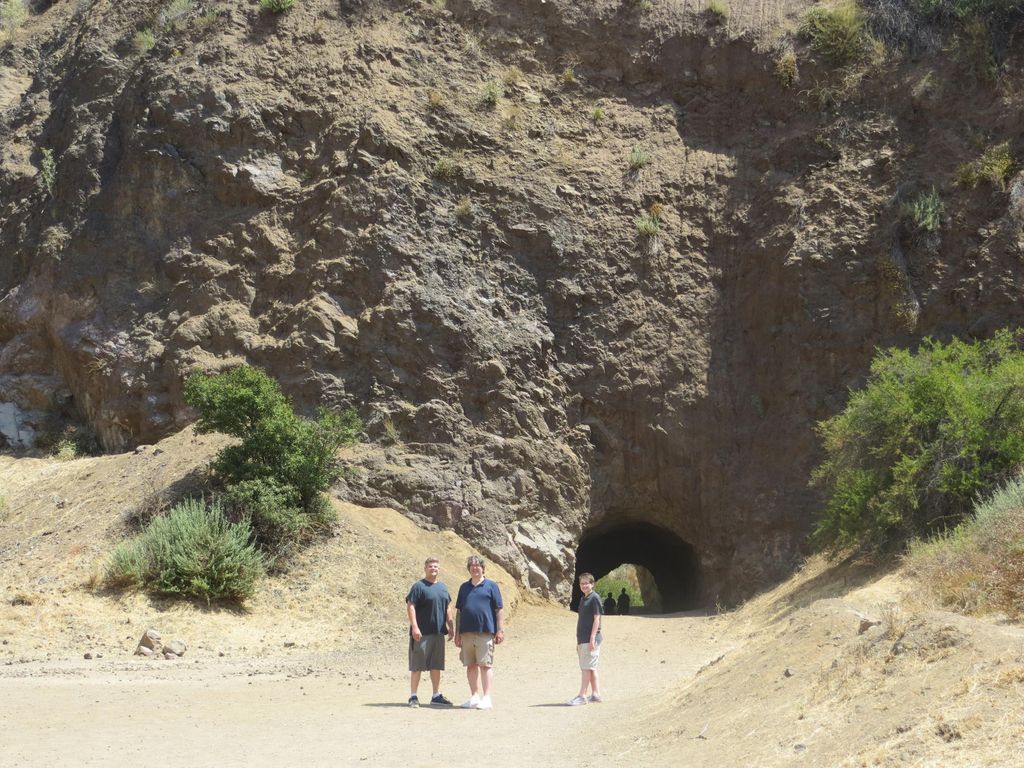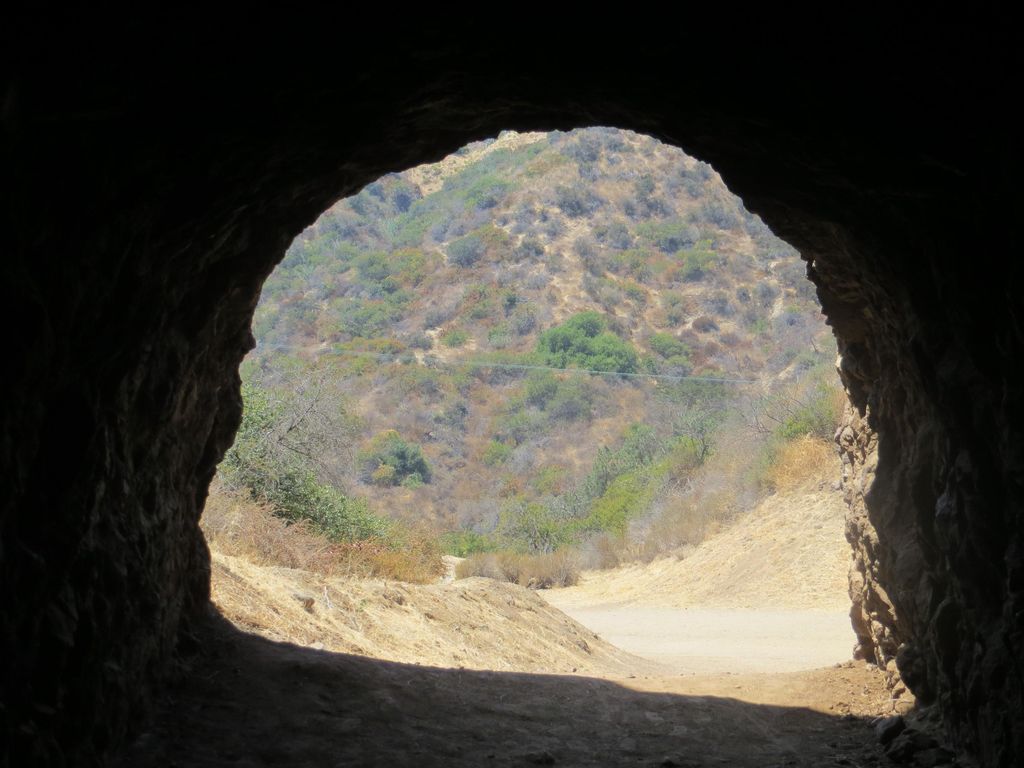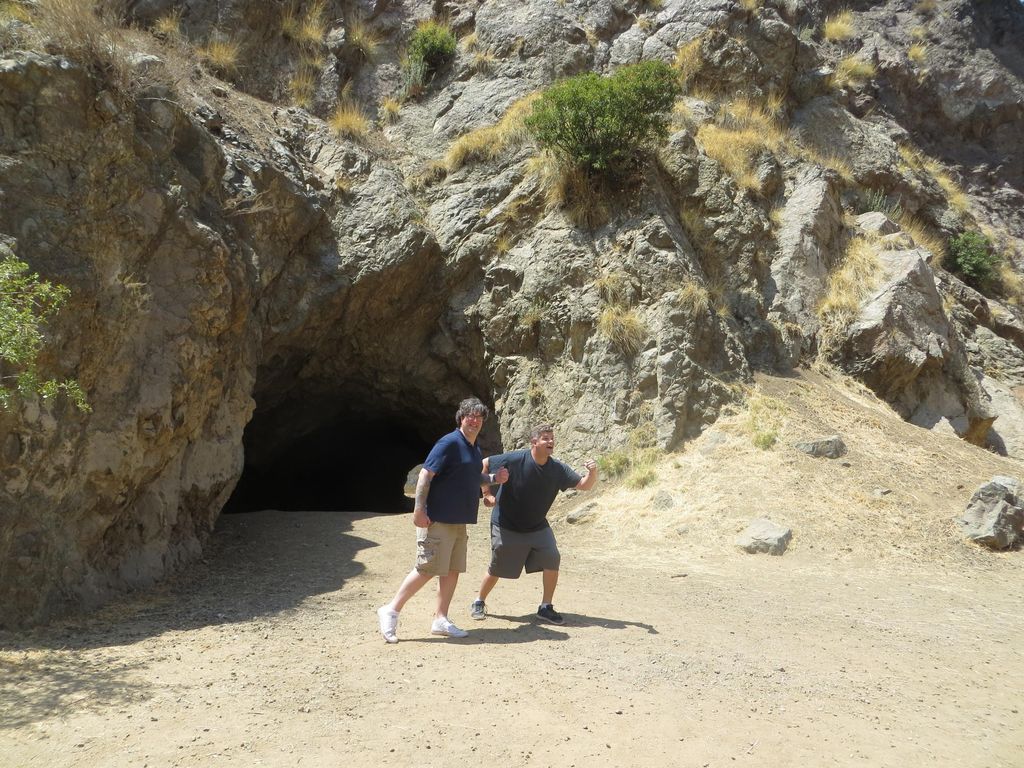 S

creenshots from the 1966 theme song of the Batmobile leaving the Batcave.
Source: horroripedia.com & riflemanconnors.com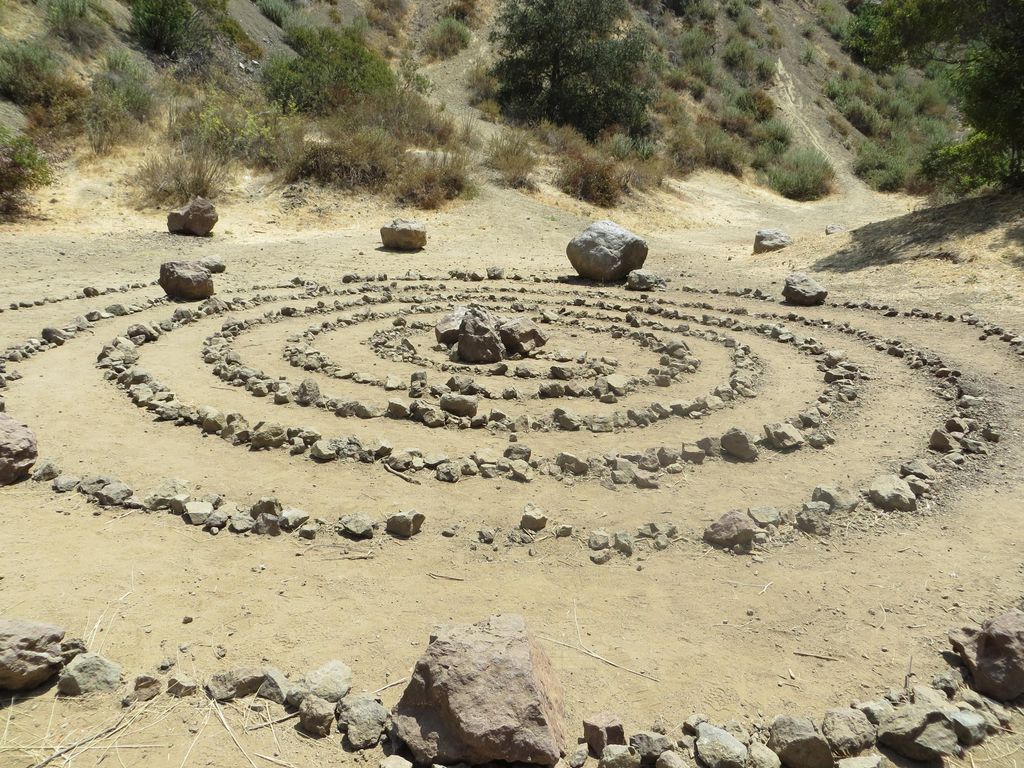 Frank only told us that we were going to the Batcave, but after we walked through the cave, what he didn't tell us is that on the other side was a perfect view of The Hollywood Sign! We haven't seen The Hollywood Sign at all yet besides once from a distance on the highway, so it was really an incredible sight to see.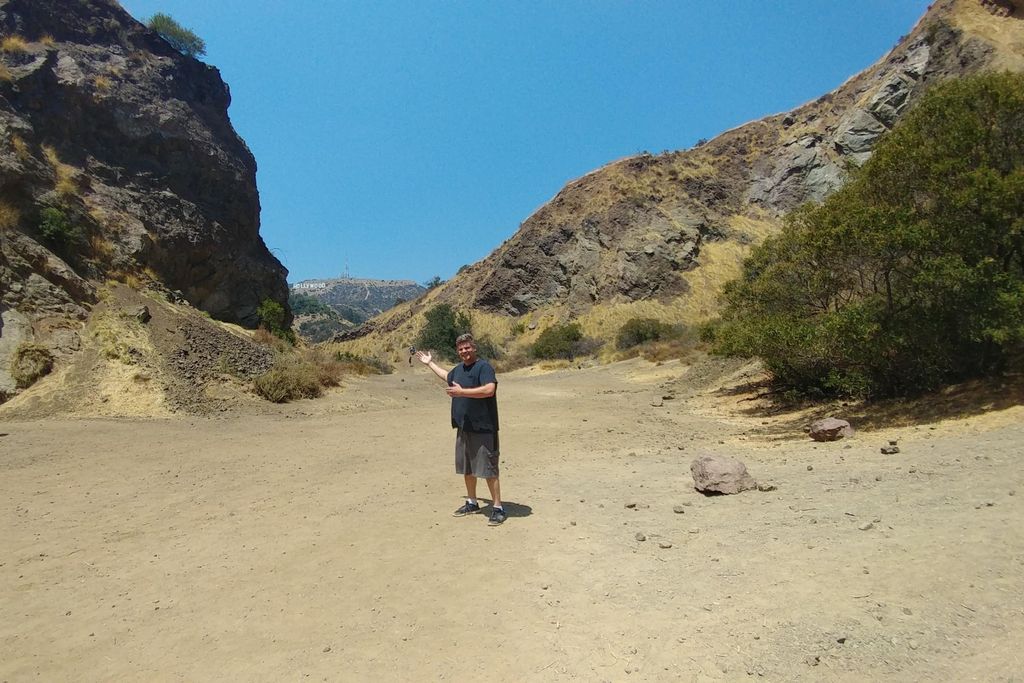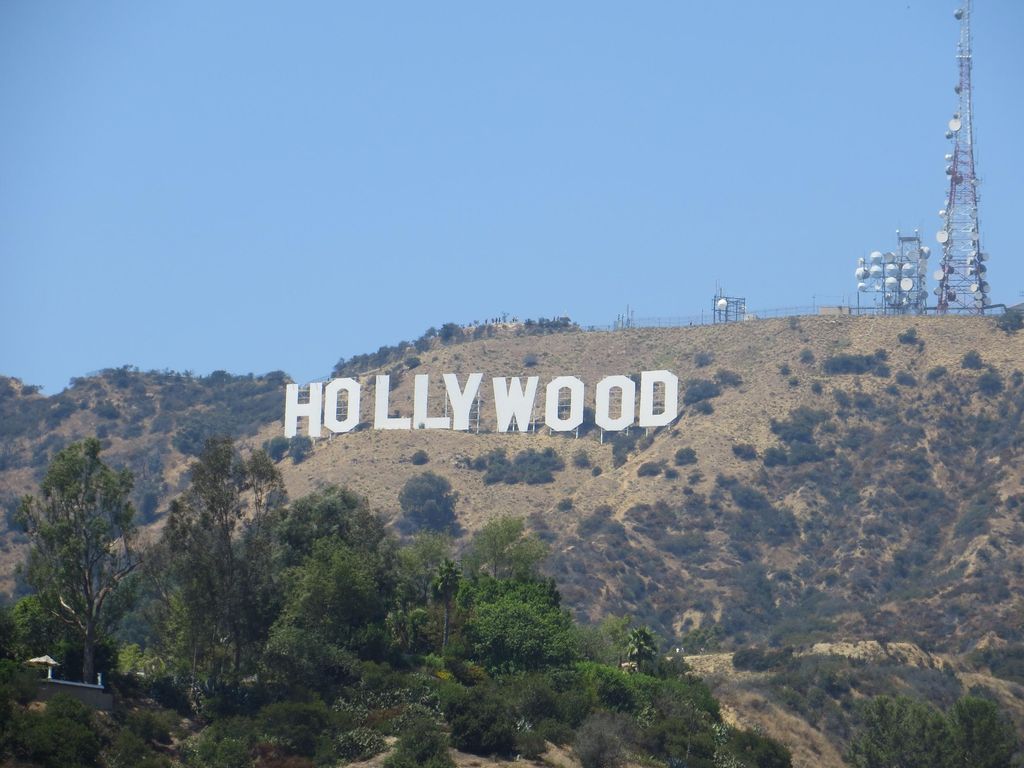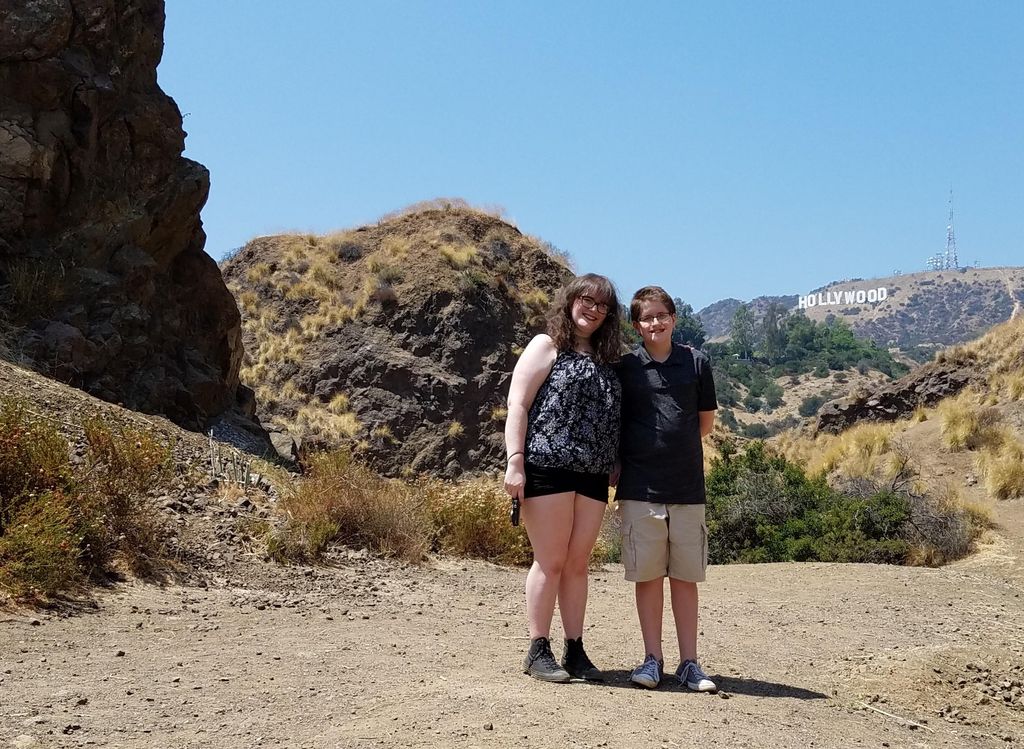 I did so much research in preparation for this trip and I never even came across anything about Bronson Canyon, but it has the perfect view of the Hollywood Sign. I just figured we were going to get a good view of the Hollywood Sign when we would go up to Griffith Observatory later in the week, but in my opinion, this is the best view of it that we saw. The Griffith Observatory view is obviously unbelievable, but it is at a side angle and you can't see every letter perfectly like you can here. I highly recommend checking out this trail if you are in the LA area!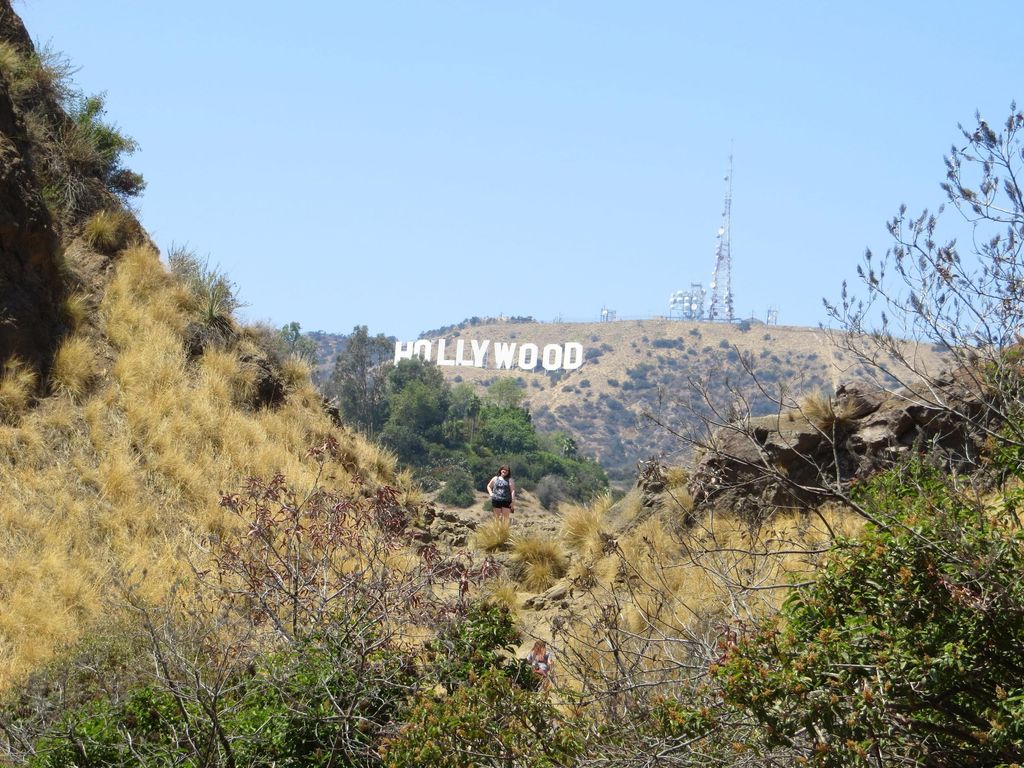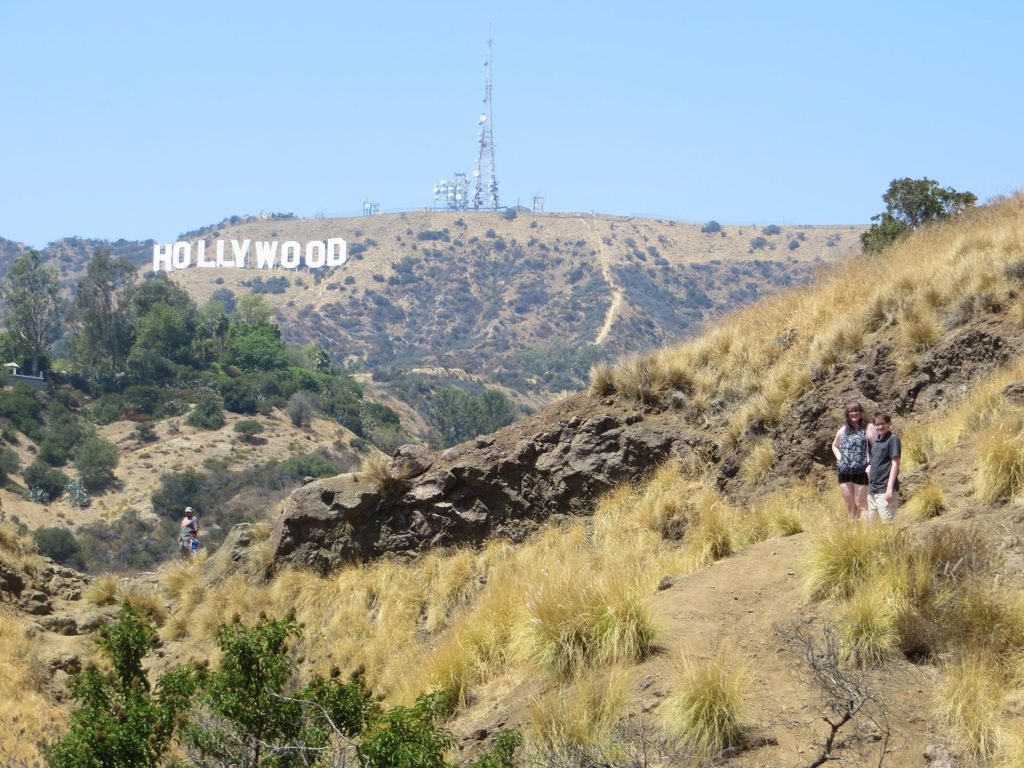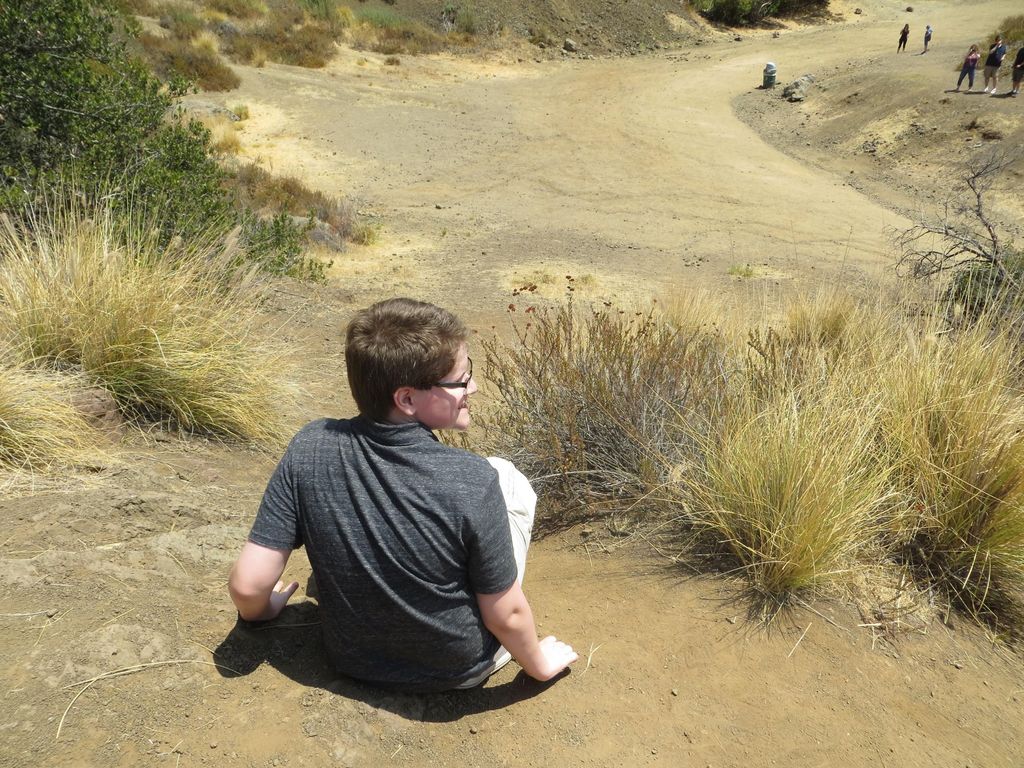 There are also a few very steep hills that you can go up to get an even better view. It was pretty difficult to get up and down the hills, but it was so worth it considering the amazing pictures I was able to get when I was up there. I definitely didn't have the right shoes on that day to be doing something like that, so that probably added to the difficulty!
Out of all the places I went to during the course of the week, this was by far one of my favorites. It was such an unforgettable experience!
The Brady Bunch House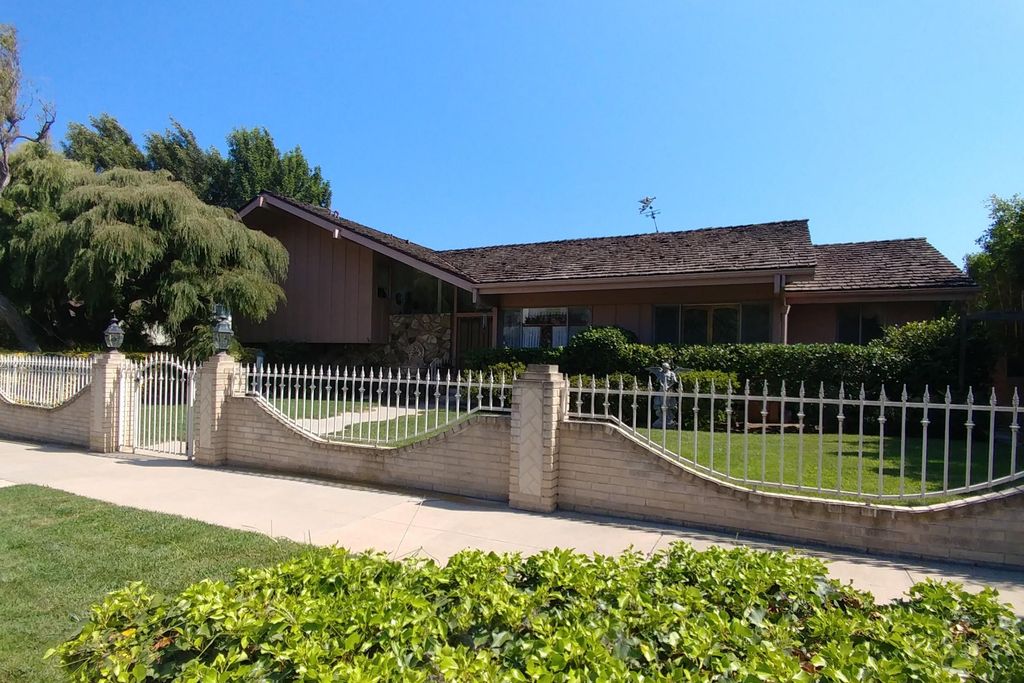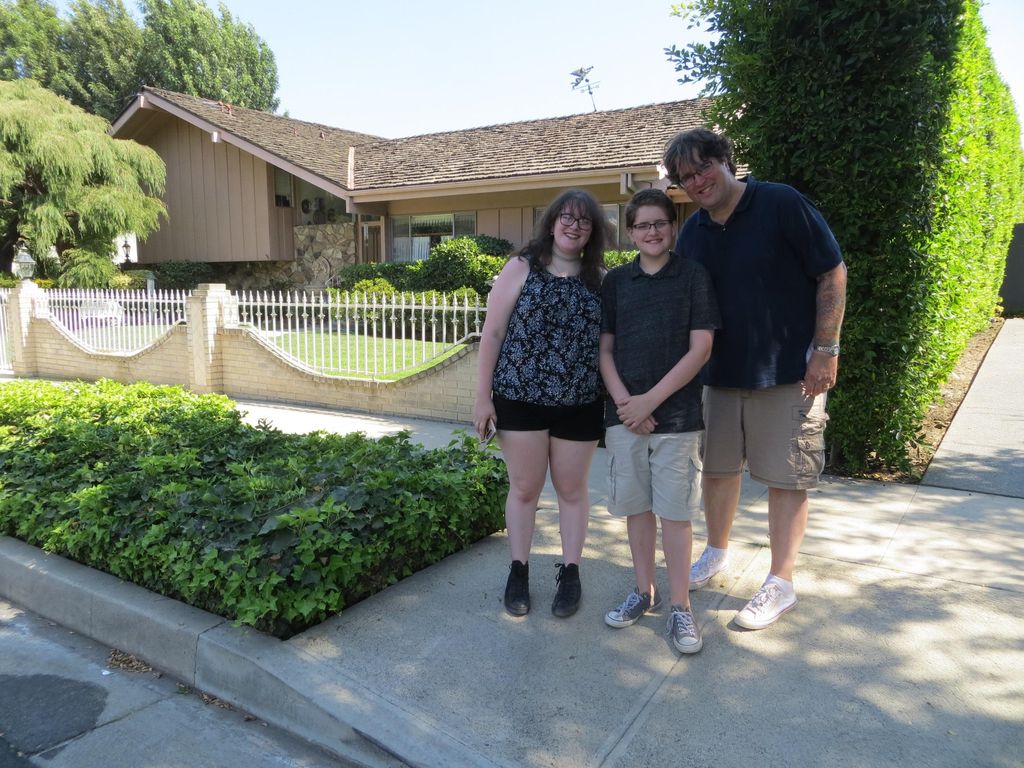 After we were done at Bronson Canyon, we drove Frank back to his apartment in North Hollywood and told him the next place we were planning on going to was the house from The Brady Bunch. We told him the address and he told us it was actually only about a mile away from where he lives and he didn't even know it was there! It ended up taking us only about 10 minutes to get there.
The Brady Bunch house is just apart of a normal neighborhood and you wouldn't even know it was there if you weren't looking for it. It was so crazy to pull up to this house because I have watched the show for my whole life and there it is right in front of us! I had this feeling so many times throughout the trip.
Only the exterior shots were filmed her and the inside of the house was filmed in a studio. The house is still the same, except there is now a gate around the front and it still looks like its lived in. It looks much smaller in person than it does on TV, too.
Hollywood Forever Cemetery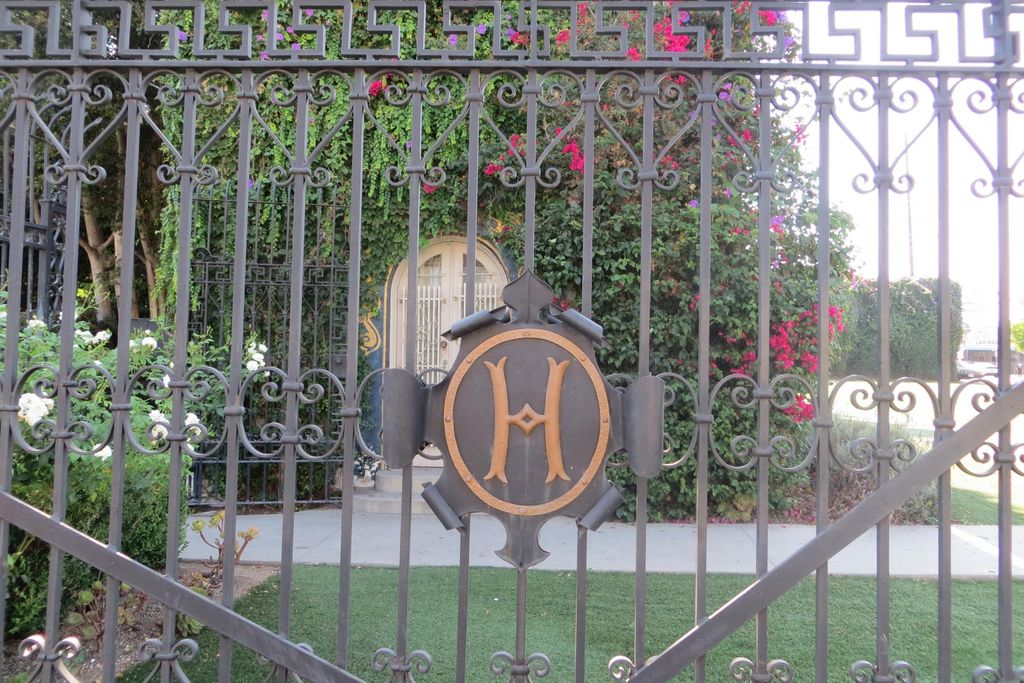 Next, we drove about 20 minutes to Hollywood Forever Cemetery, which is one of the oldest cemeteries in Los Angeles and is the home to both Hollywood legends and everyday normal people. It is completely free to get in during the hours they're open, but I would recommend going into the flower shop to purchase a $5 map for a better experience.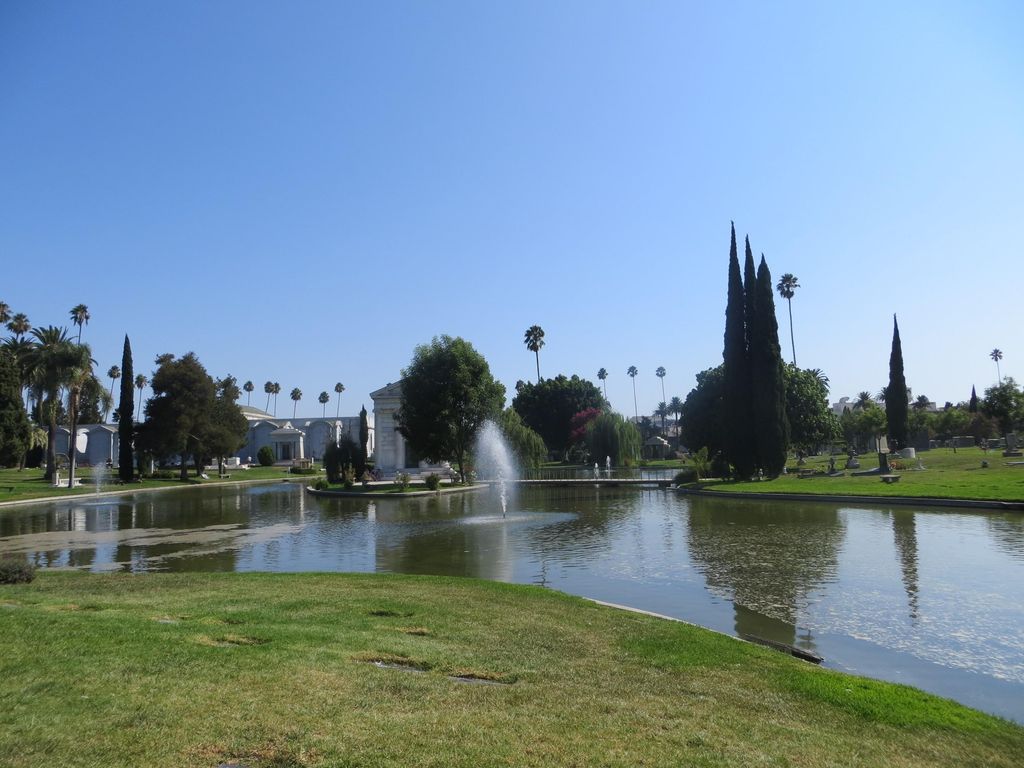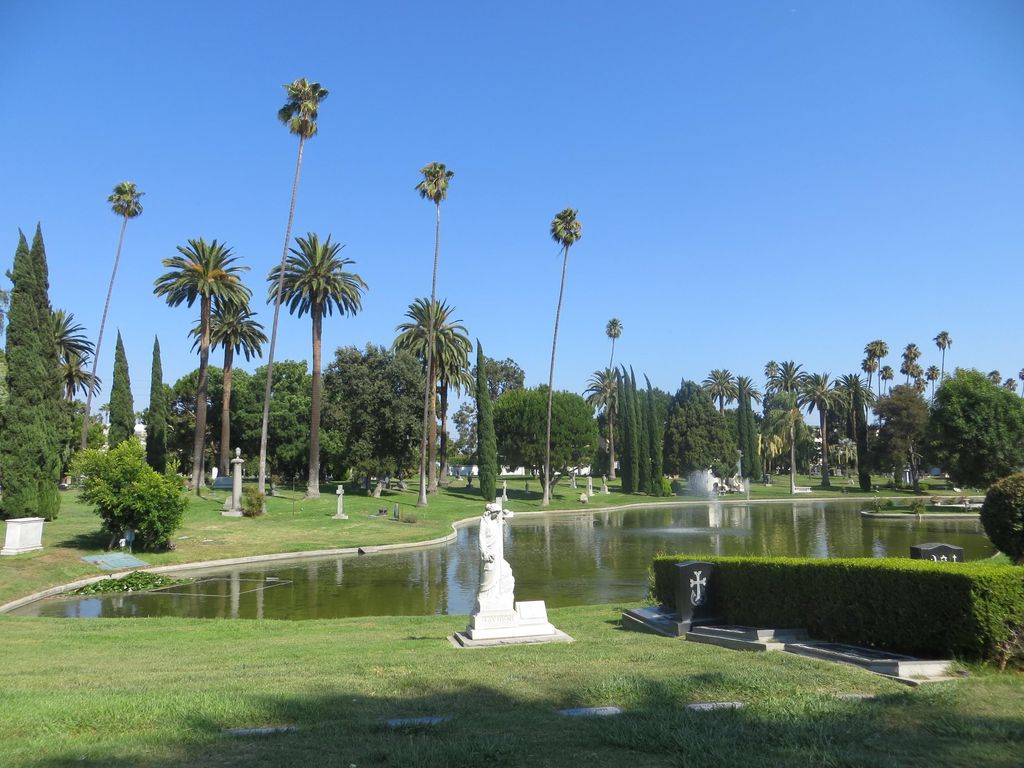 The cemetery grounds are so beautiful and very touching to see all of the people that are buried and having their memory lived on years after they passed.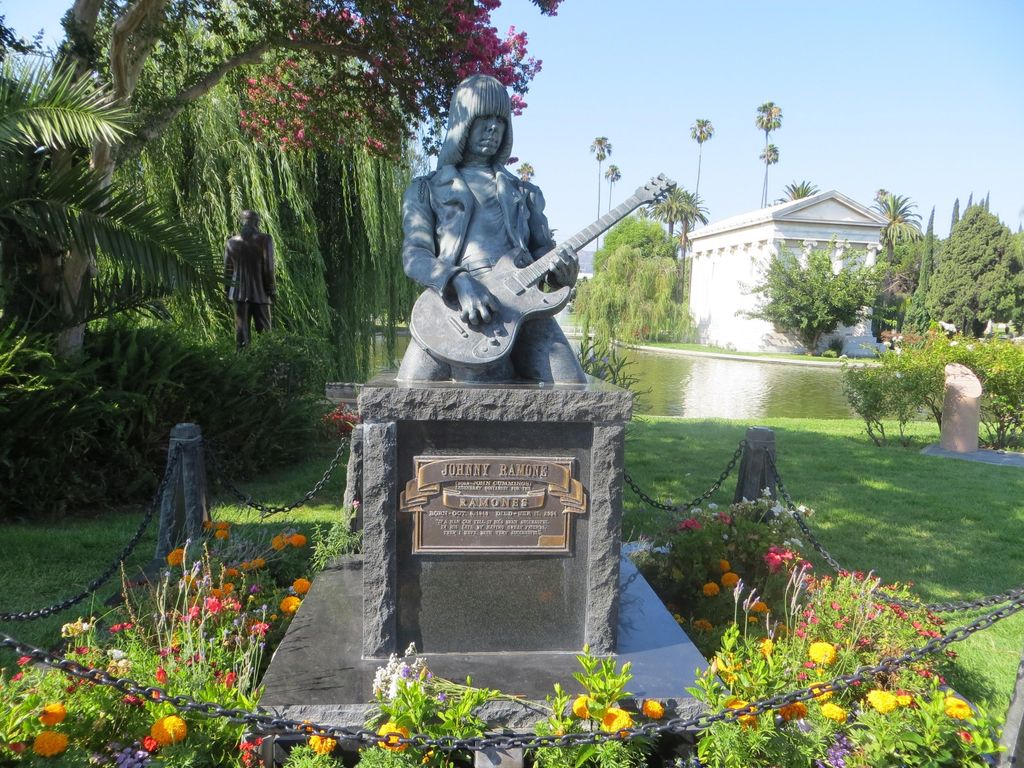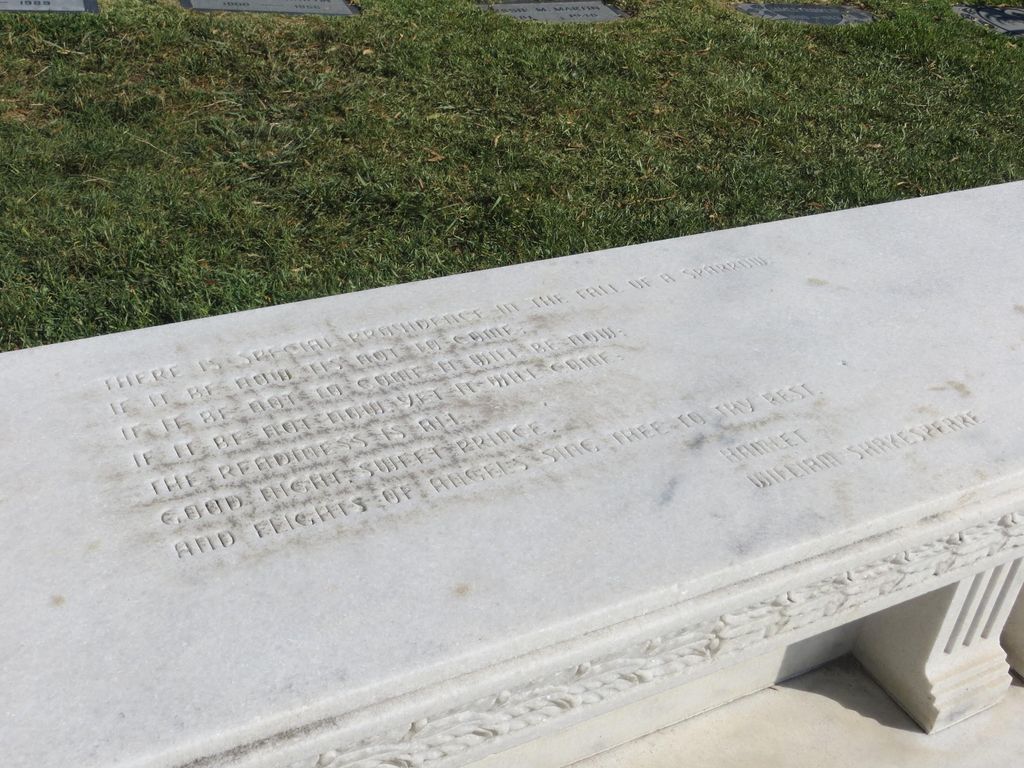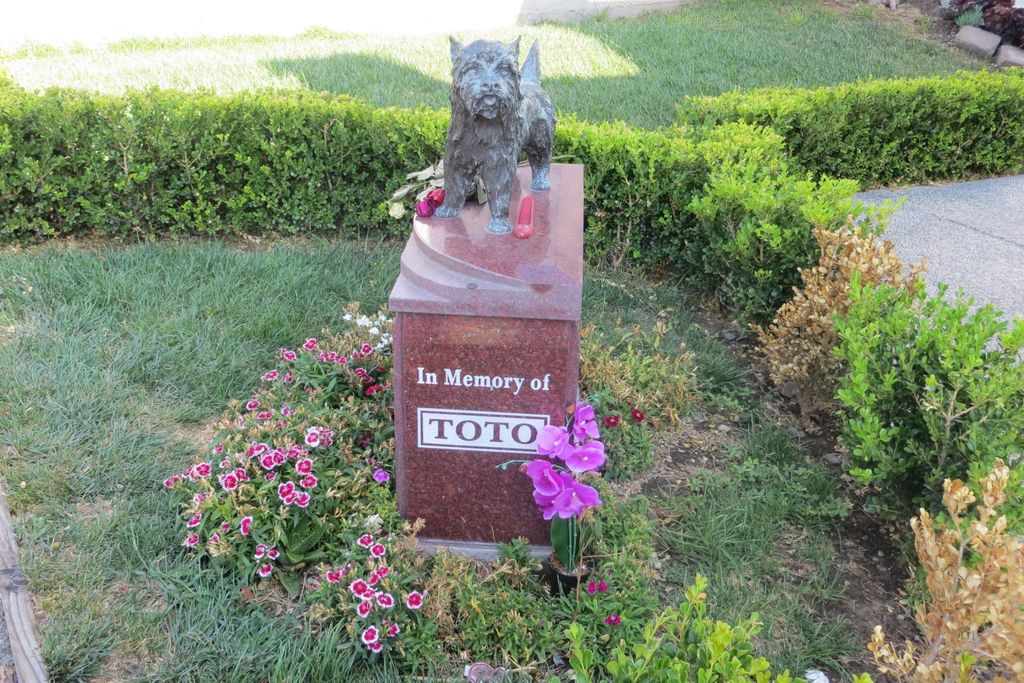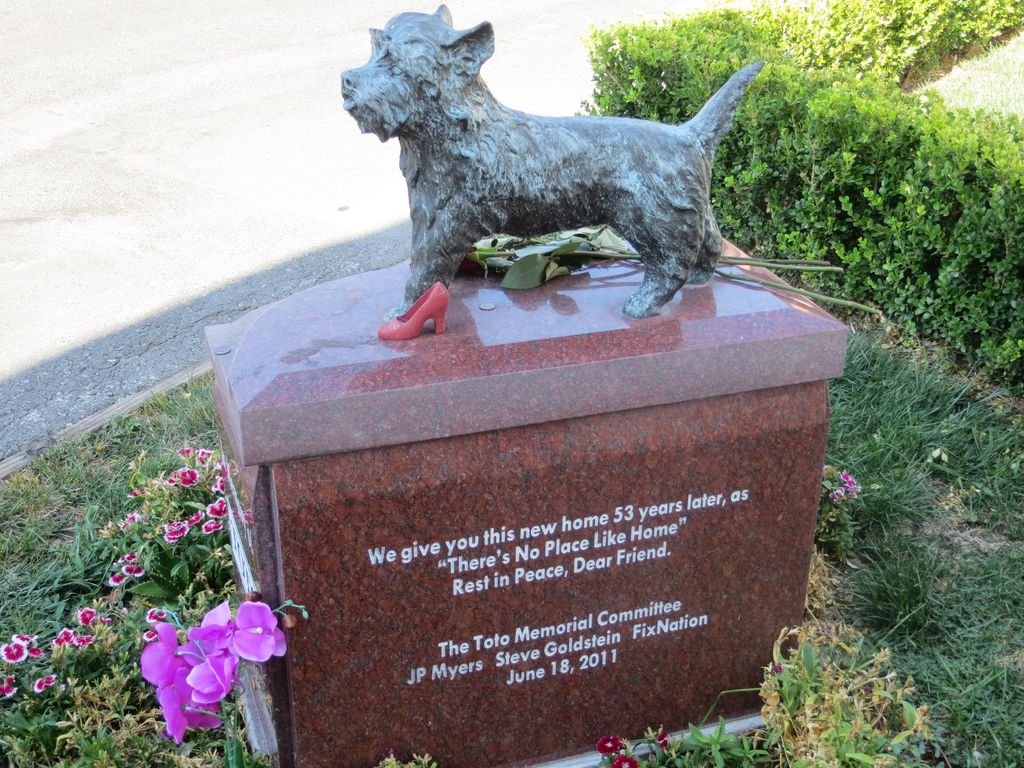 One of my favorites was of Toto from The Wizard of Oz. His memorial is so beautiful and I love what is written on his tombstone.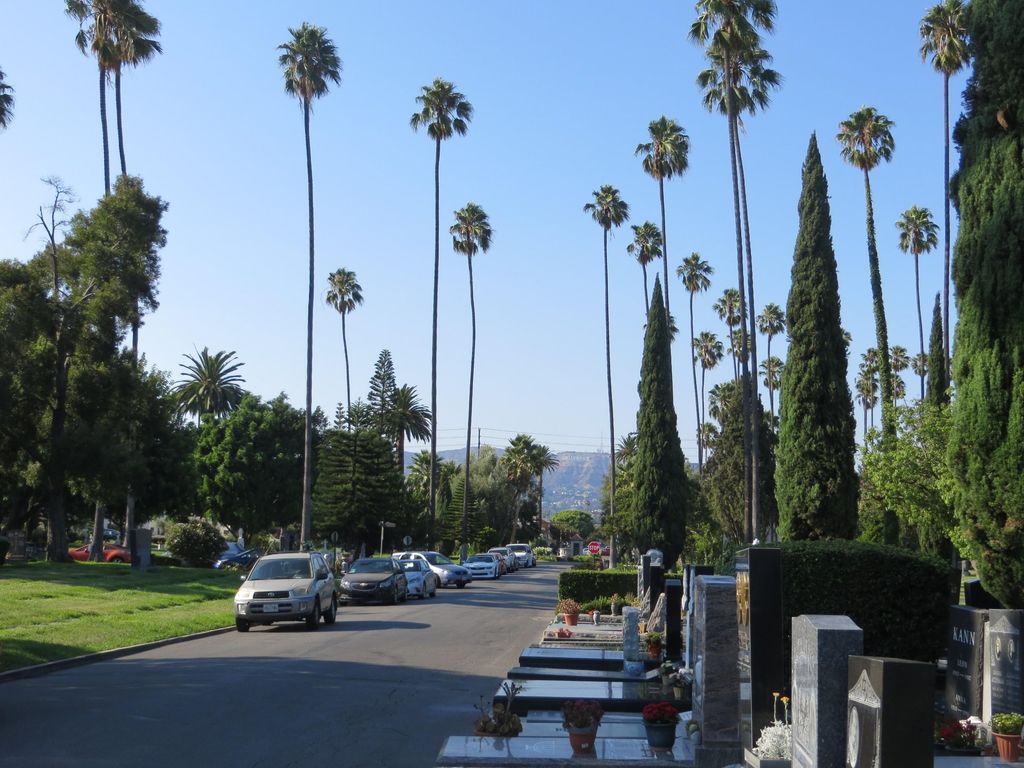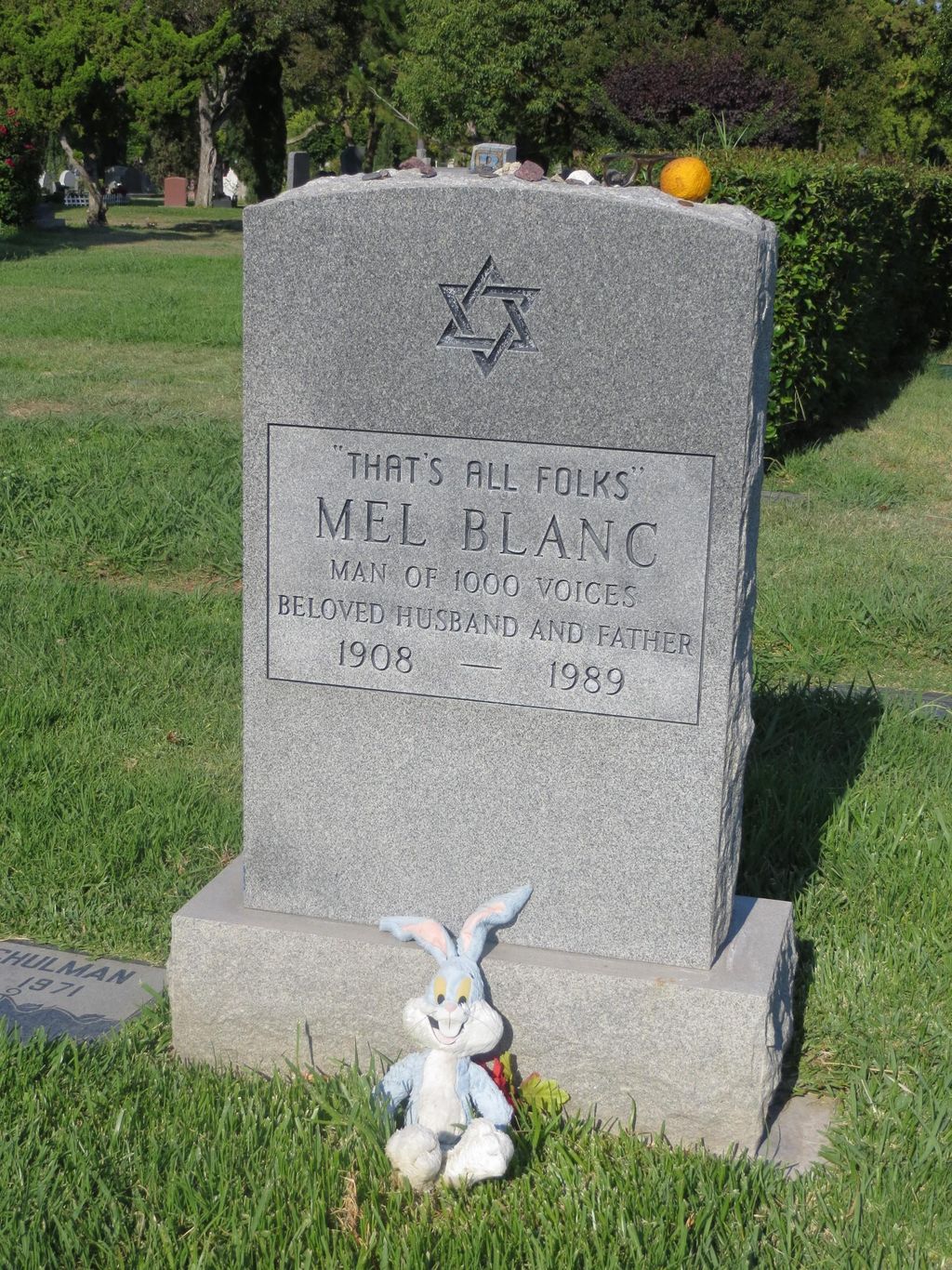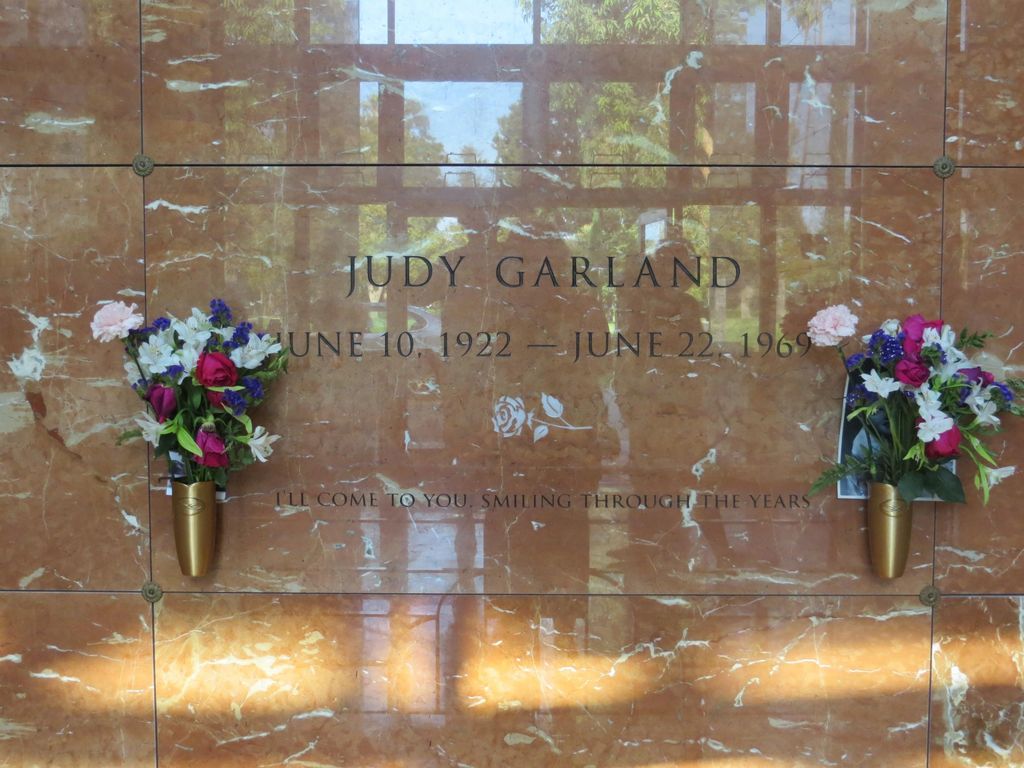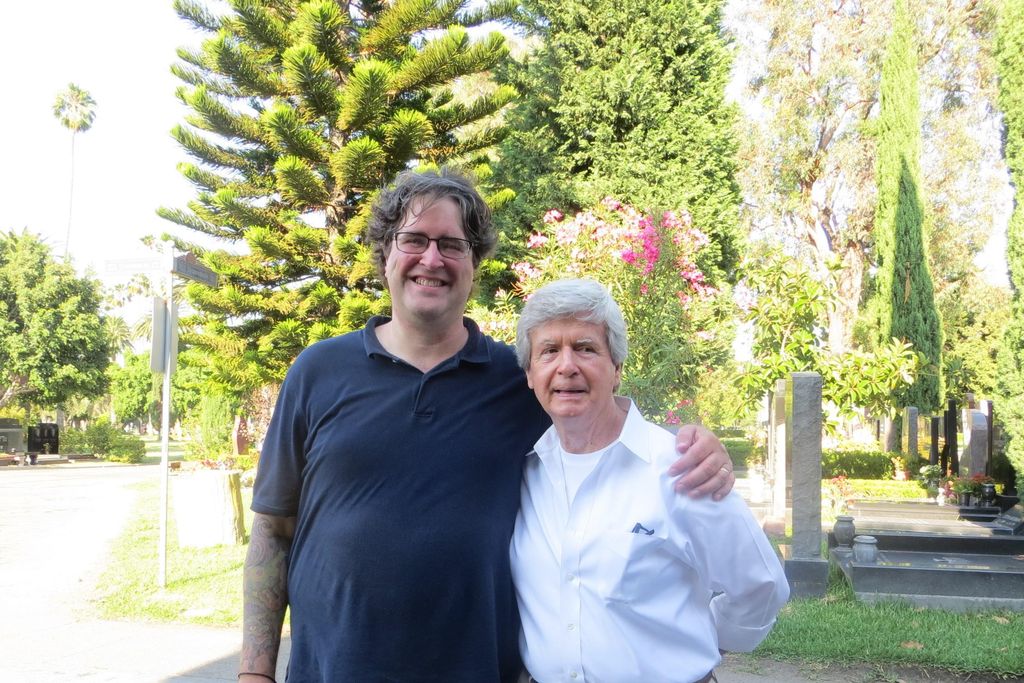 When we were walking around a man named John Hugh McKnight started talking to us about Judy Garland's grave and directed us to where it was. He telling us the history of the cemetery and said that he actually used to be an actor and worked at Paramount Studios (which is located directly behind the cemetery). He told us stories of working with Elvis Presley, Lucille Ball and being a stuntman in several movies, such as Star Trek in 1979. You never know who you're going to run into in LA!
Source: IMDB
The Hollywood Forever Cemetery had such a serene atmosphere and is one of my favorite places we went in the week. It is so amazing to see old Hollywood stars and new Hollywood stars memorialized in one beautiful space.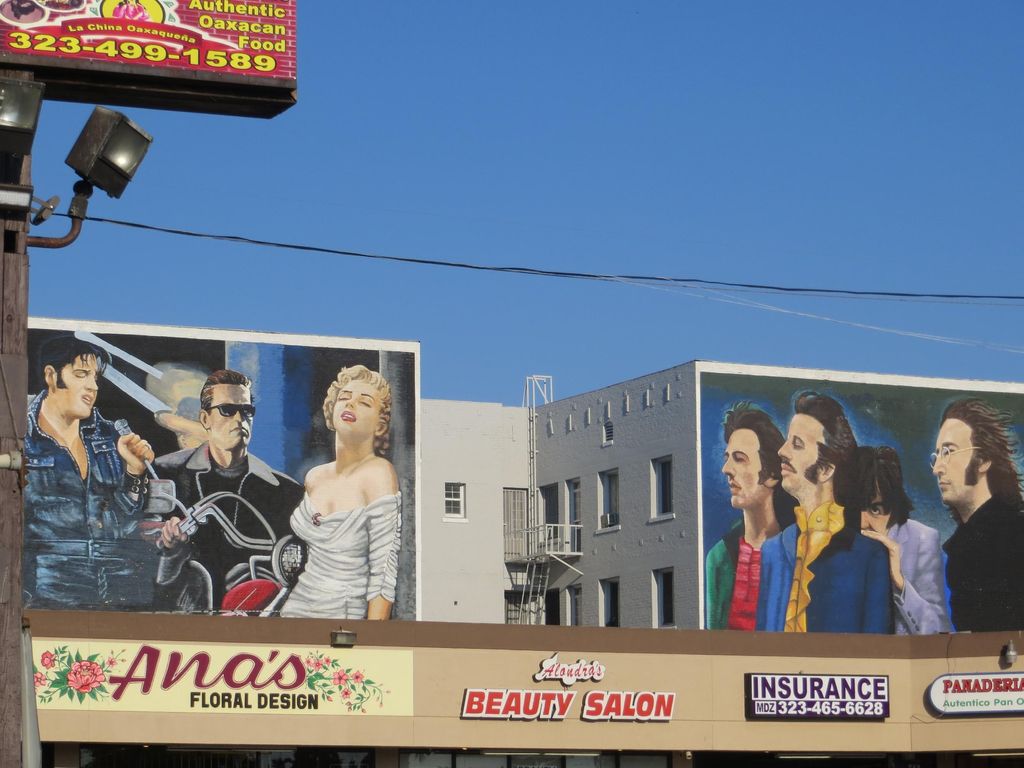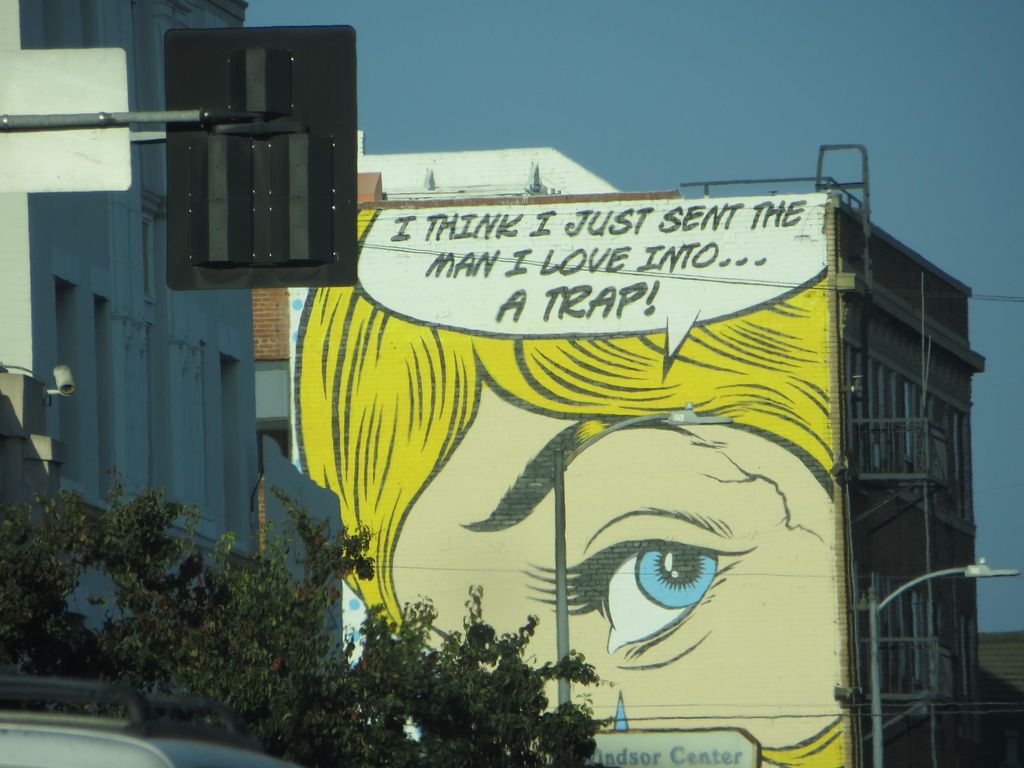 There is so much street art and murals all over the city and we saw these adjacent to each other just down the street from Hollywood Forever. I will be adding more photos of street art that I took throughout the week! Seeing all of the street art murals throughout the city is one of my favorite things about Los Angeles!
Grand Central Market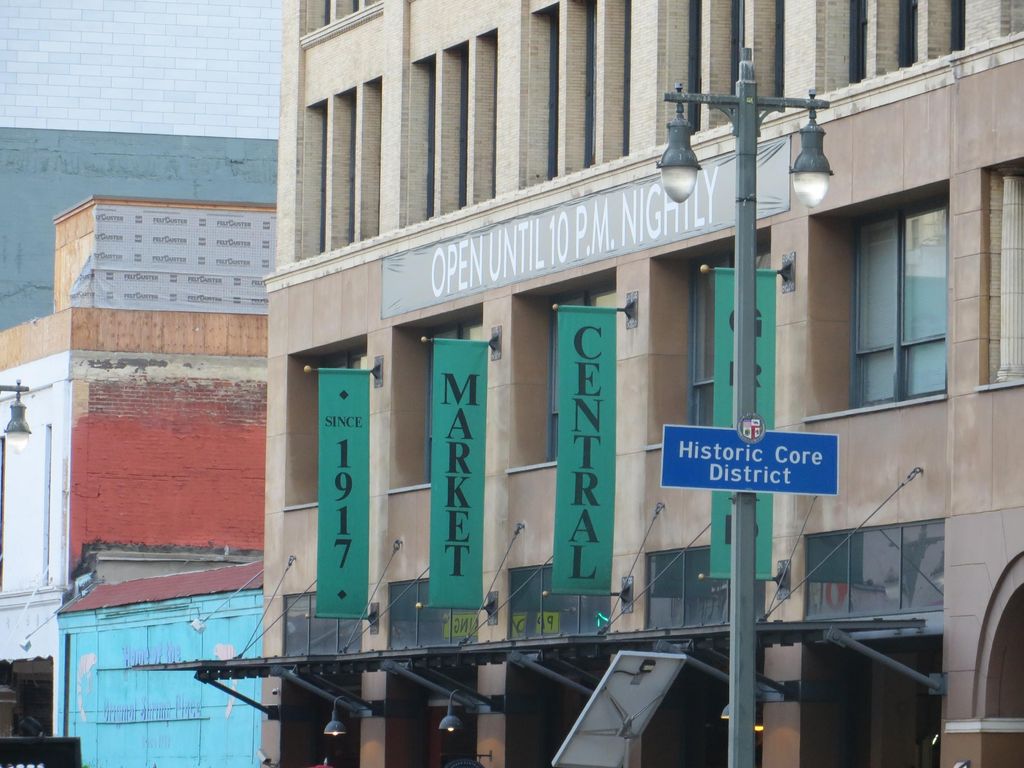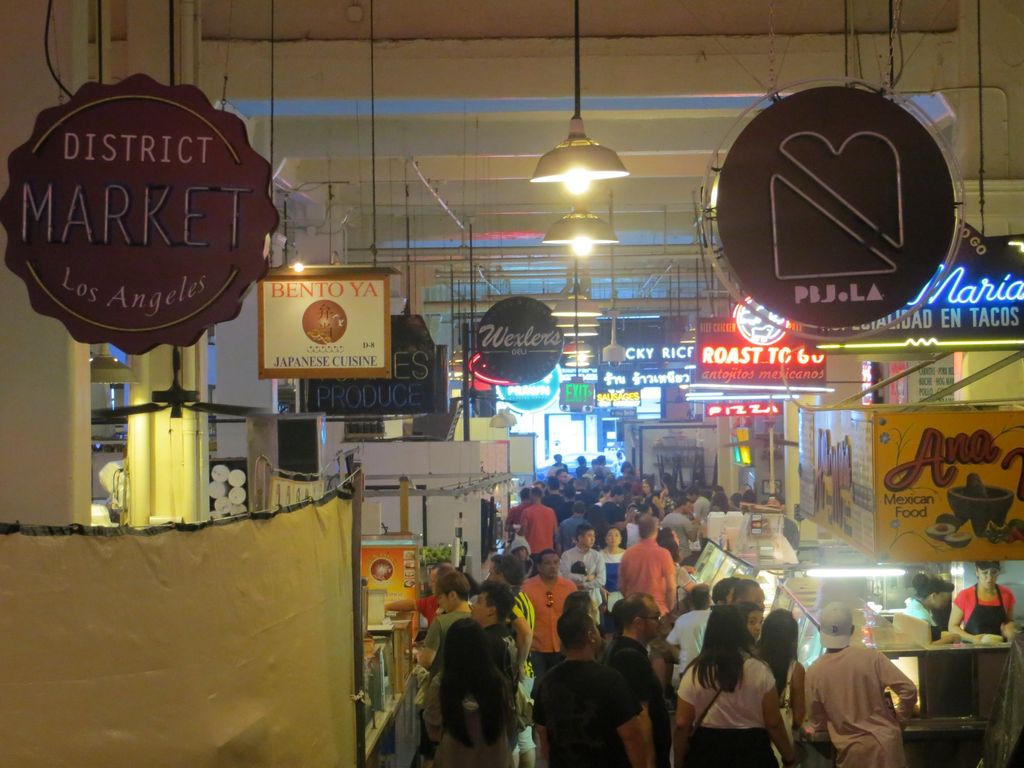 For dinner, we went to Grand Central Market in Downtown LA. It was very crowded there, but there is so much food to choose from and you are able to find absolutely any kind of food you could possibly want there! We ate pizza at a place called Olio's and ice cream at McConnell's, both of which were very good.
I would probably skip going back to Grand Central Market when I go back to Los Angeles. It wasn't in the best part of town and it was just very crowded and even though there was a lot of food stands, there wasn't much that I would have actually eaten there. It was a cool experience being there and it is one of the top things to do in Downtown LA according to all of the research I did before going, but in my opinion it isn't an absolute must to go there.
Thank you so much for checking out my blog and comment below what you thought of all of the places I went to on this day! Come back soon to read about my trip to Simi Valley and Calabasas!