Melodrama World Tour: Philadelphia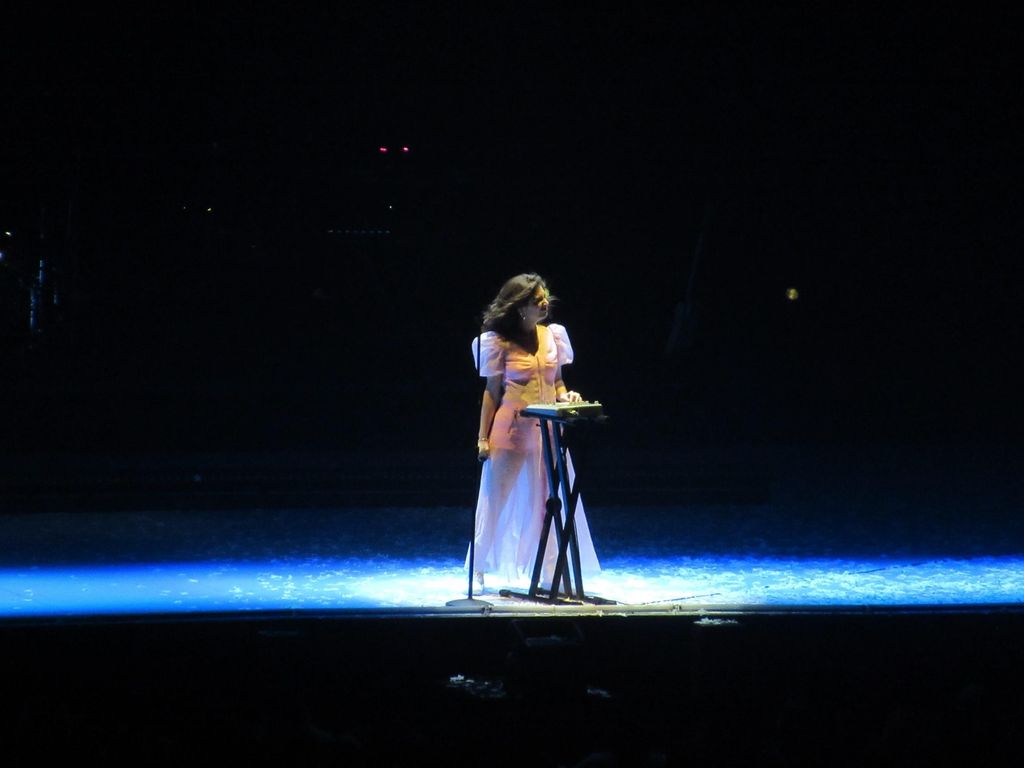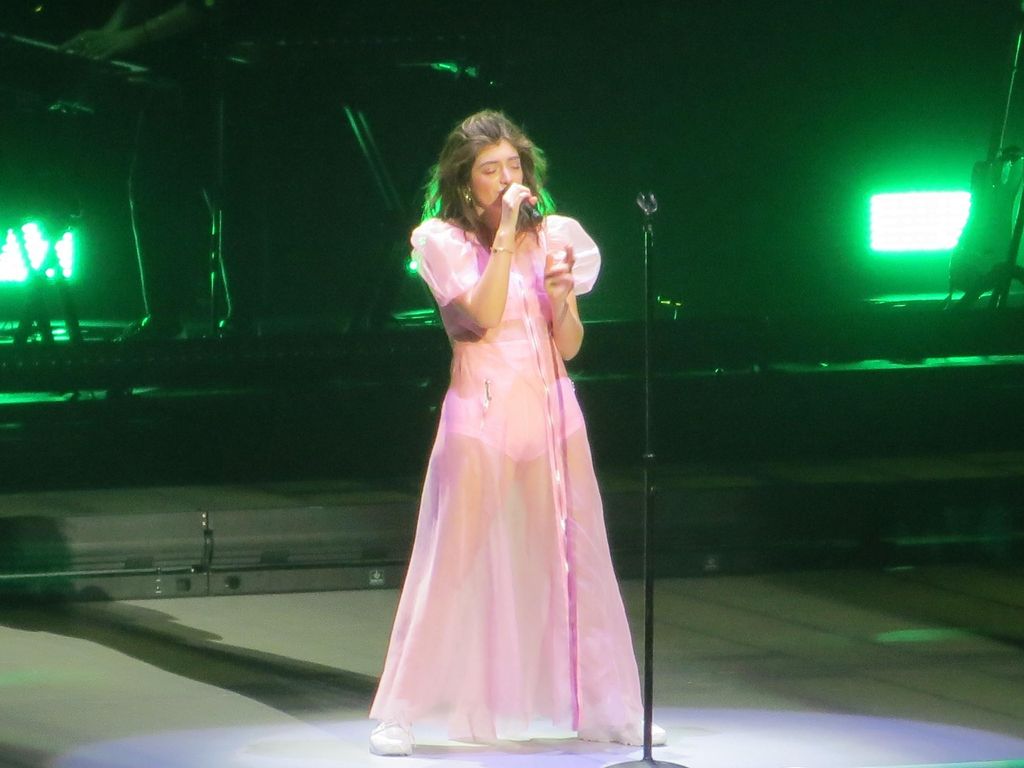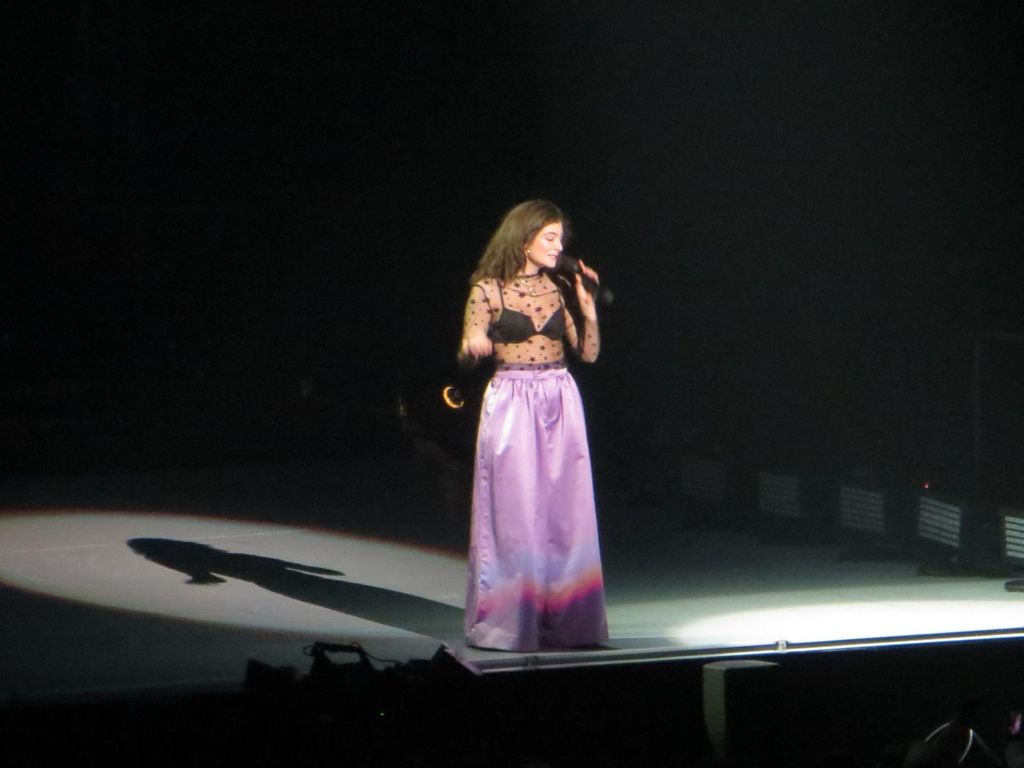 In today's post, I'm going to be telling you about my experience at the Lorde concert I went to on Monday April 2, 2018 for the Melodrama World Tour. It was an absolutely incredible night and I wanted to share my experience and thoughts with you! Enjoy!
Along with probably everyone else, I first heard of Lorde when her hit song "Royals" was released in 2013. I didn't really like that song when it was popular, so it kept me away from listening to the rest of her music for a while. Last year I decided to fully listen to Pure Heroine ‒ beyond just the hits ‒ and discovered how amazing her music is. I have really been missing out on it for such a long time!
When Melodrama was released in June of last year, I knew it was an album that was just so different than anything else I have heard before. It is my favorite album of all time and I'm so grateful I was able to see it performed live in its entirety.
If you asked me what my favorite part of the show was, I honestly couldn't even tell you. There wasn't a moment that I wasn't standing up and singing along with every word (even the rest of the crowd was doing the same!)
Songs that I really loved live were: "Magnets", "The Louvre", "Liability", "Ribs", "Perfect Places", and "Team". These stood out for me because they are my absolute favorites that I am constantly listening to on repeat from her discography.
She started the concert with "Sober", which was the perfect choice, in my opinion. I didn't look at any of the songs on the set list before I went to the show, so I was really happy when she started it with that song! It set the tone perfectly for the rest of the night.
As I have previously mentioned, she sang her newest album, Melodrama, in its entirety. This may be a red flag for some people because they may think that singing every song off a new album could get boring or redundant, but Melodrama is such a special album and one that needs to be performed in its entirety at live shows. For example, last year when I saw Ariana Grande's Dangerous Woman Tour, she sang her entire Dangerous Woman album, which I personally didn't think was necessary for that show - especially since I think she left out a lot of her older songs that are better in order to fit every new song into the show. Lorde performed the perfect amount of old and new music at her concert and if even just one song was left out, it wouldn't have felt complete. She is one of the few artists that I could listen to all of her songs without skipping any of them.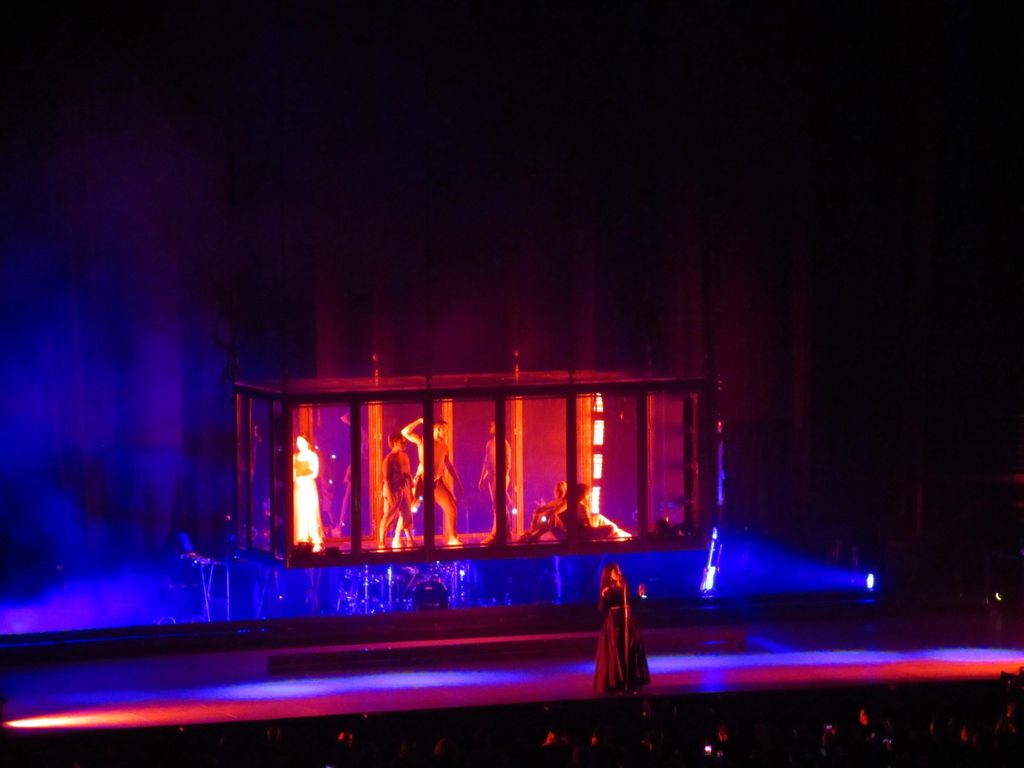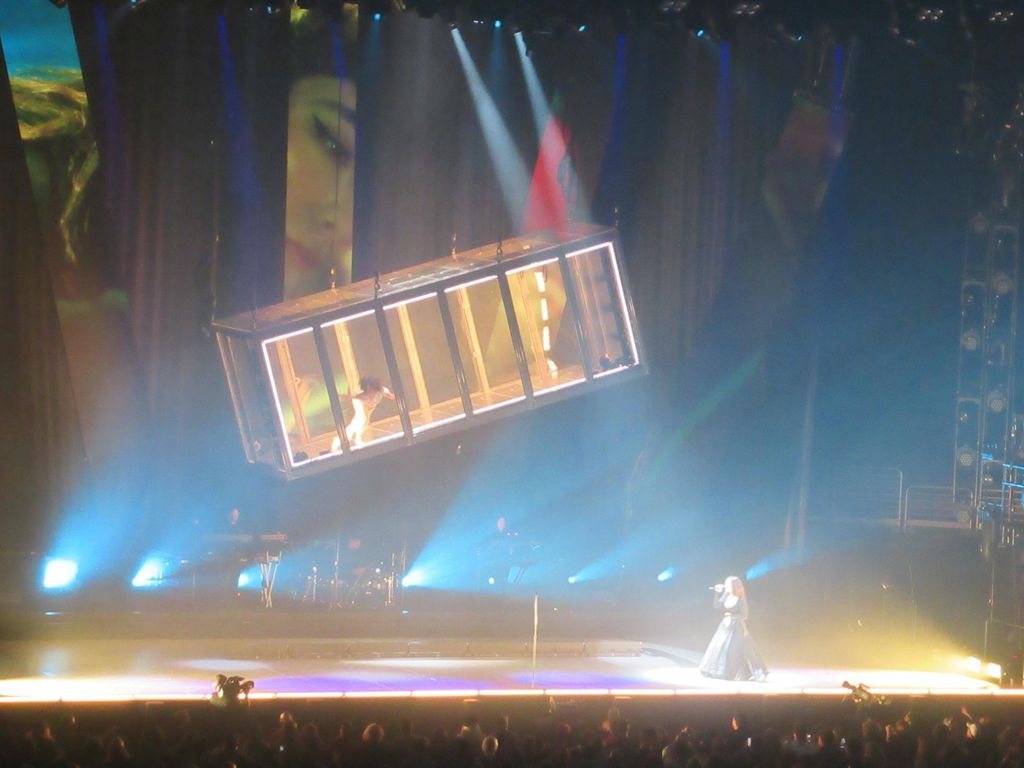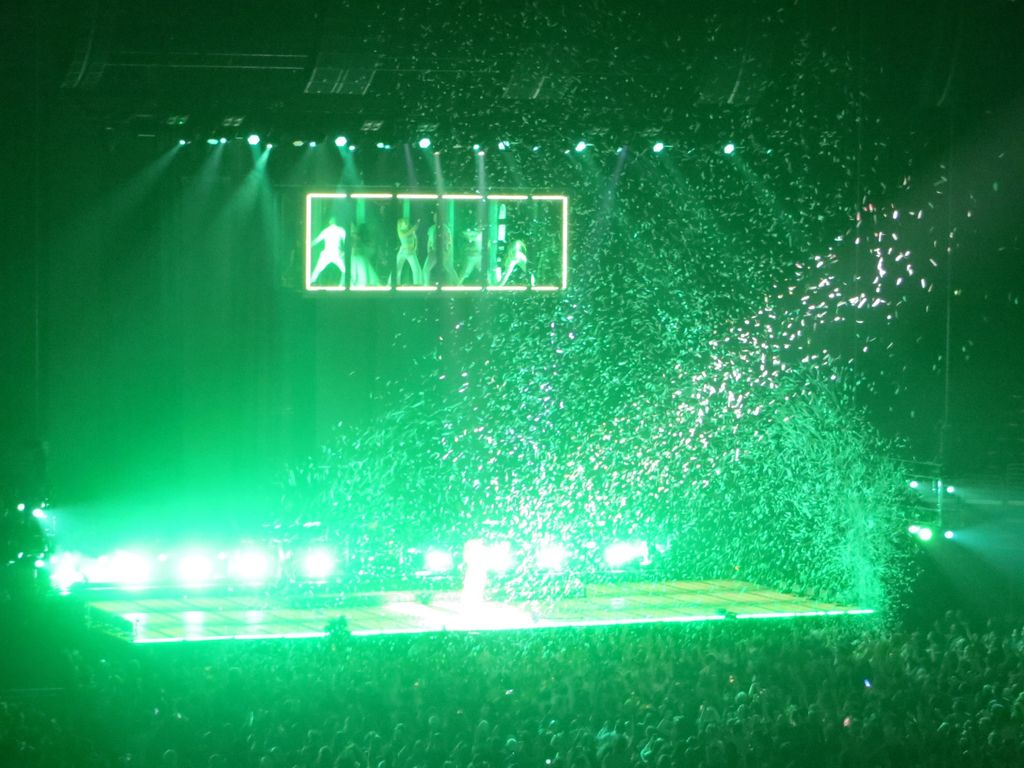 The stage was simple, there was no runway extension to it and there was just a clear box that she and the dancers came in and out of throughout the show. The dancing was much different than the heavily rehearsed and precise chorography one would come to expect from other pop stars. Her dancers moved in a more interpretive style and sort of just flowed with each song. The movements seemed very natural and not forced whatsoever. I thought this added a really nice touch to the visual aspect of each song.
I have been to so many arena concerts before where everything looked so much more elaborate and choreographed than this show was, but I don't think production value always translates into it being better. Lorde is proof that artists don't need to be so over the top in order to put on a great show. When it comes down to it, all that matters is their pure talent, which Lorde has no shortage of. She performed each song seamlessly, without any lip synching or backtracks, which I think is so admirable. Everything about the Melodrama World Tour is just so genuine and she's not trying to be something she's not.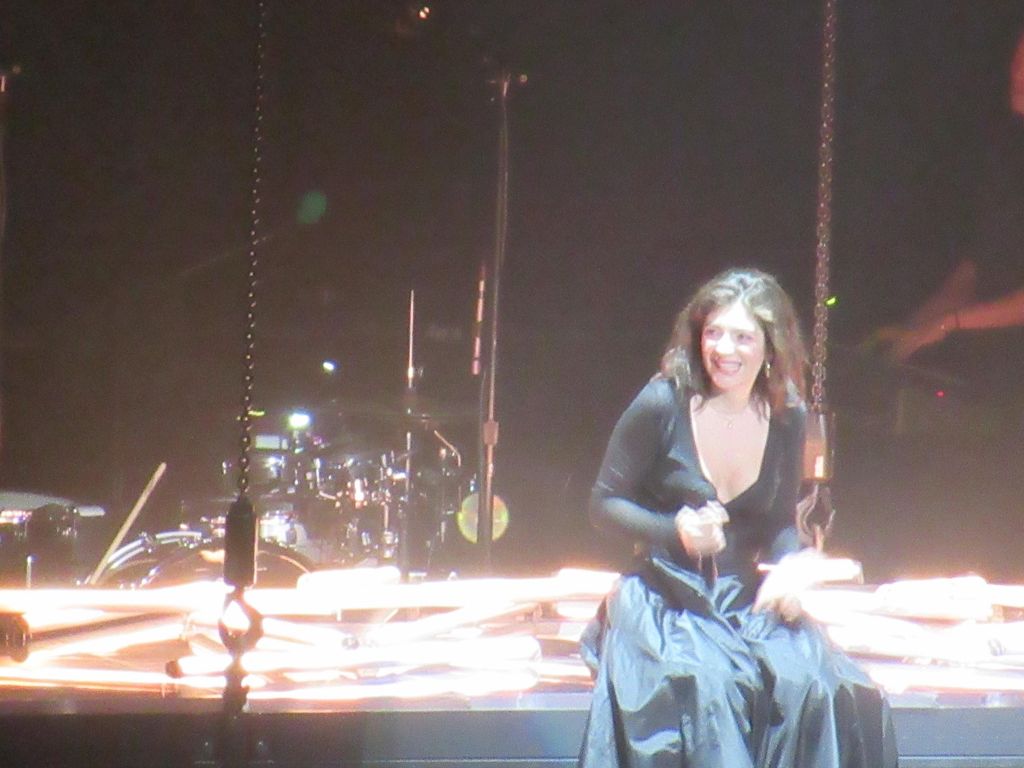 She seemed so grateful and happy to be there and took the time to talk to the crowd beyond what everyone says during a concert.
Her kindness and genuine gratitude for everyone coming to the show was very apparent throughout. There have been other concerts I've been to when the artist doesn't even really talk to the crowd and just wants to get the show over with. It was the complete opposite with her. She seemed to be really happy on stage and looked like she actually wanted to be there.
The crowd was also really great as well, which I think made a huge impact on my experience. Her music is incredibly personal and also very relatable to a lot of other people around my age, so it was just really beautiful to hear thousands of other people in one place screaming all of the words to the songs I have listened to over and over on my own and felt a connection with.
I highly recommend seeing Lorde live in concert. If you ever have the chance to, you will not regret it. The entire night was so incredible and honestly a life changing experience for me. I hope in the future she continues to make music and tour the world, because she is a voice that is so needed in the music industry and someone who deserves so much more credit than what she gets.
If you haven't done so already, go listen to both of Lorde's albums in the links below:
Pure Heroine
Melodrama
Thank you so much for checking out my blog, I hope you come back soon for more! Comment below if you have ever seen Lorde live / what some of your favorite concerts you have been to are.
I'm going to see Harry Styles in June and Britney Spears in July, so let me know if you want me to share my experiences after those shows too!
-Melissa