Smashbox Always On Liquid Lipstick: Review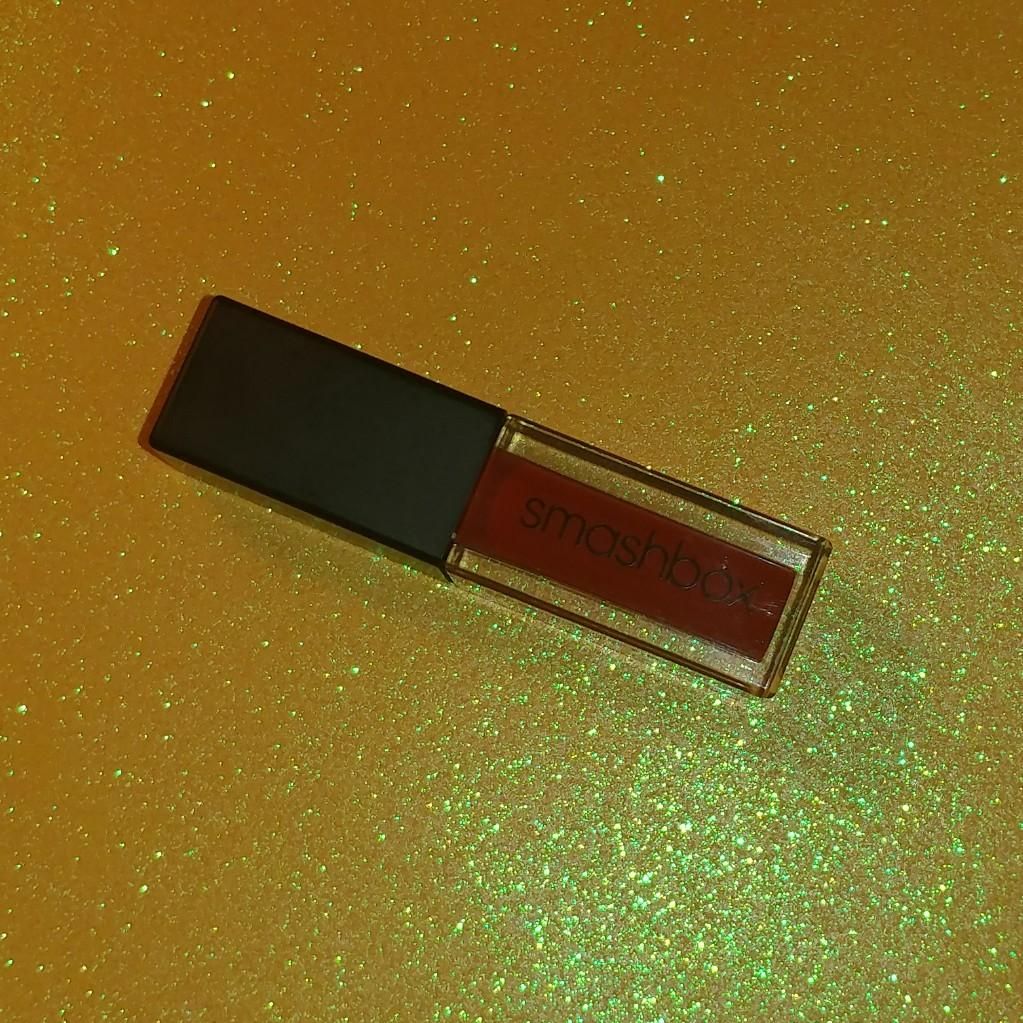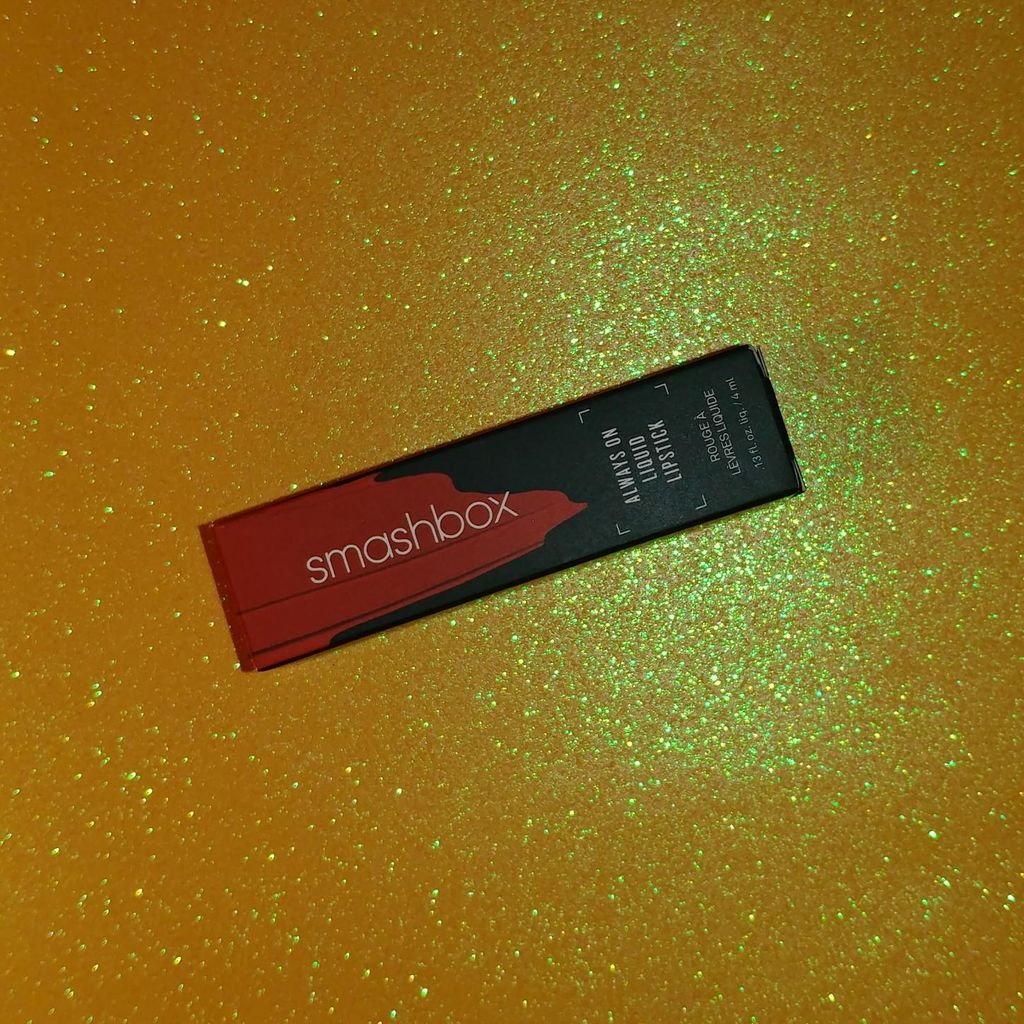 The Always On Liquid Lipstick is the first product I have tried from Smashbox and I absolutely love it! I have the shade "BAWSE" which a perfect red for my pale skin tone (it isn't as dark in person as it looks in the picture above). "Bawse" is a shade created in collaboration with popular YouTuber Lilly Singh (aka IISuperwomanII on YouTube). It was originally released as a limited edition shade last year, but it is now in Smashbox's permanent shade range.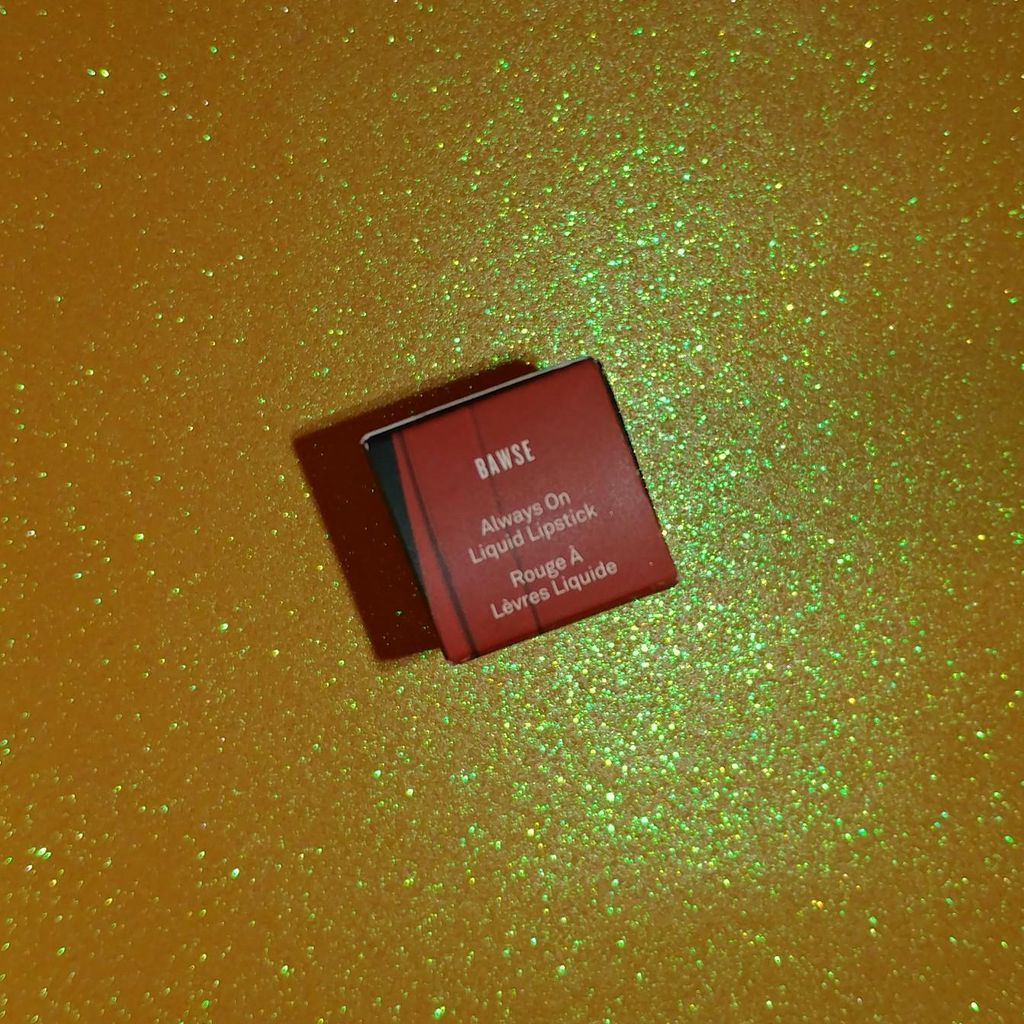 The liquid lipstick is sold for $24, which is more than what I usually spend on just one makeup product, but it is definitely worth the price. The formula is extremely long wearing without being drying at all. At first when I tried it on I was skeptical of the wear time, since it has a very thin consistency and felt like I had nothing on my lips, which I thought would translate into wearing off easily. After wearing it a few times, I have discovered that it is probably the most long wearing liquid lipstick I own. I wore it for hours and even after eating and drinking it looked just as it did when it was first applied. It did once slightly wear off at the corners of my mouth after eating, but it was easy to touch up and could've been ignored since it was not too noticeable.
In my opinion, the consistency is reminiscent of my favorite drugstore liquid lipstick formula, Wet n Wild Liquid Catsuit. It is definitely not an exact dupe for the Smashbox lipstick, but it is a comparable long wearing thin formula sold for a fraction of the price.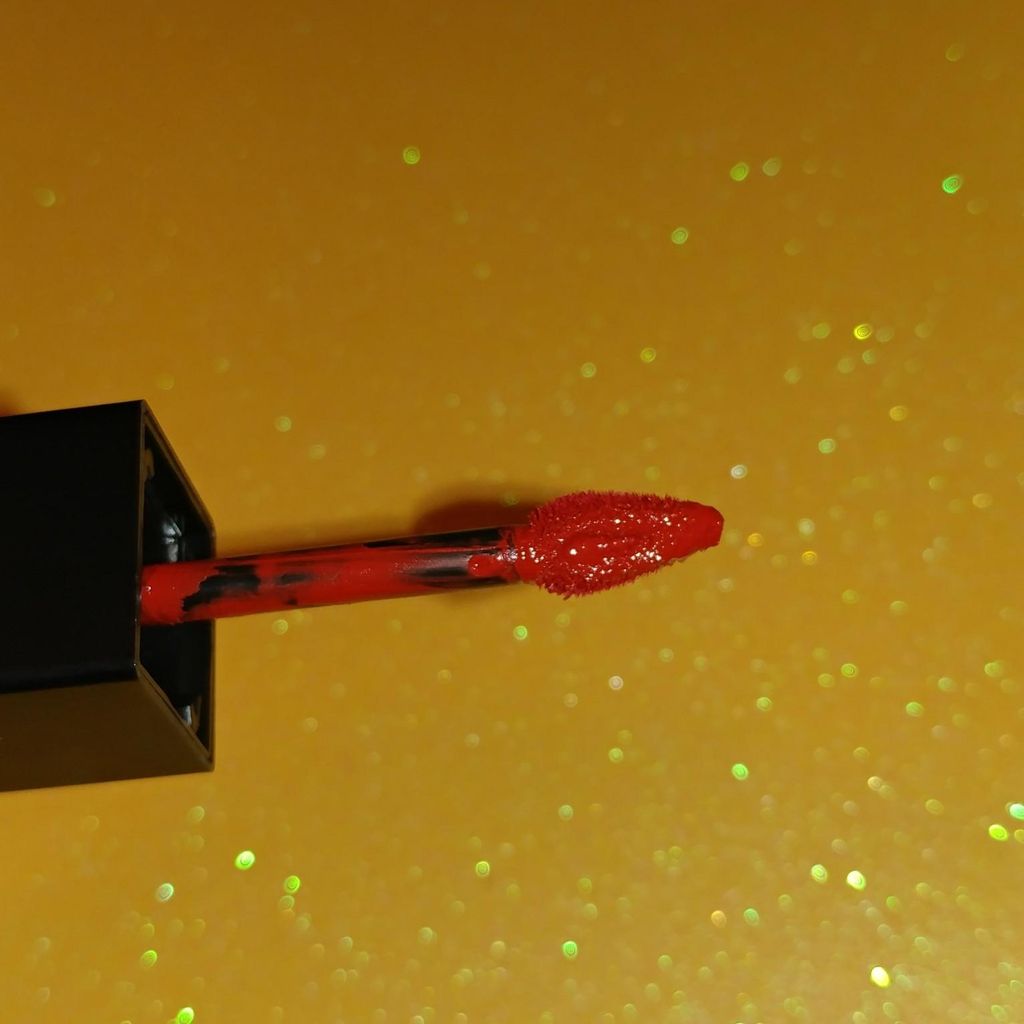 The above picture is a close up of the applicator for the Smashbox Always On Liquid Lipstick. I never tried any lip product with this type of applicator and I have found that it is perfect for precise lipstick application, which is crucial for a bold lip color, such as "Bawse". It distributes the product evenly without any streakiness and the pointed tip allows the user to apply the product perfectly for the shape of the lips without going outside the lip line.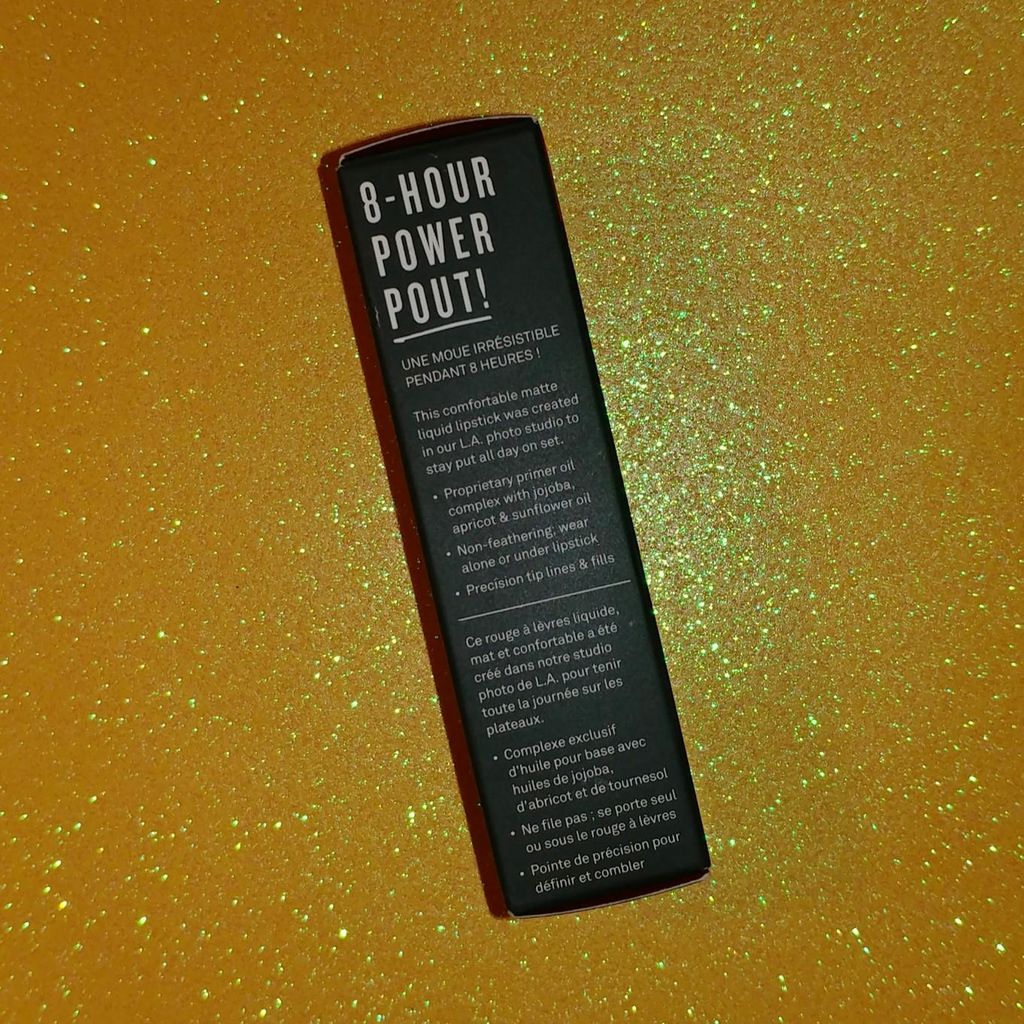 As I have said earlier, this is an extremely long wearing formula and it is even marketed to give you an "8 hour power pout", which I completely agree with. With that being said, it can be difficult to remove at the end of the day. I have found that if there is any excess product left over after washing off the rest of my makeup, it can easily be removed with coconut oil. I have found that most lipsticks (and eye makeup) removes easily off with coconut oil, and doesn't leave any residue.
Lilly Singh wearing "Bawse"
Overall, I really love this product and I'm sure it will soon become one of my most used lipsticks in my collection. If you are looking for a long wearing and vibrant red lipstick, then I definitely recommend checking out "Bawse"! This is the only shade I have tried so far from the Smashbox line, but when I eventually try more I will give an update on if the formulas are consistent for varying colors in the 20 shade collection.
Leave a comment if you have ever tried any of the Smashbox Always On Liquid Lipsticks and some of your favorite shades! Thank you so much for checking out my blog and come back soon for more!
-Melissa
Shop the full Smashbox Always On Liquid Lipstick line

here
Check out Lilly Singh's YouTube channel
here