My Thoughts on the Gigi Hadid x Maybelline Collection
Gigi Hadid has been the face of Maybelline for about 2 years and has been apart of several campaigns for the brand. I was really excited when I initially heard that Gigi and Maybelline collaborated on a full collection. I assumed that I would be able to recreate Gigi's makeup looks for less, but that just isn't the case. Today, I'm going to be giving my opinions on this collection to help you further determine if you should spend your money on it. The biggest gripe I have with this collection is that it is far too overpriced for Maybelline products. I have been noticing that some drugstore brands have been increasing the price of their new products, but I don't understand why since many times the brands aren't doing anything different to justify the large increase in the price. Maybelline does make some of my favorite products, especially when it comes to concealer and mascara, but they have also made really poor quality products as well. When a brand is very inconsistent with their products, it just doesn't appeal to me anymore.
The Gigi x Maybelline collection is divided into two different parts; East Coast Glam and West Coast Glow to commemorate where she lives now, in New York City, and where she grew up, in Los Angeles. I do love the whole theme of the collection since New York City and Los Angeles are 2 of my favorite places!
East Coast Glam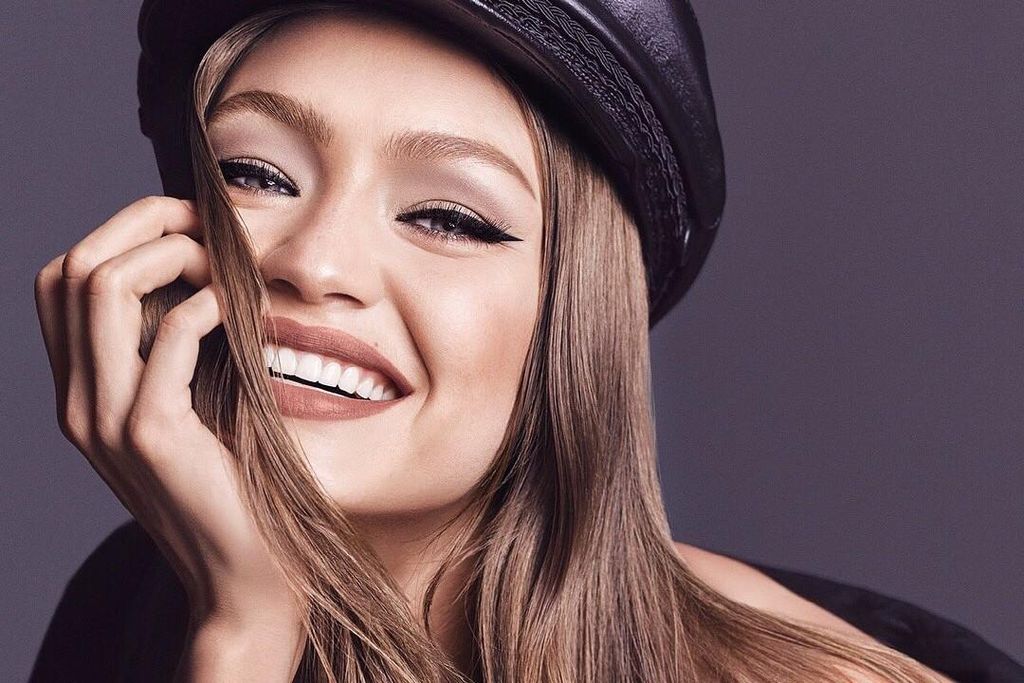 West Coast Glow
The majority of the Gigi Hadid x Maybelline collection is almost exactly the same as many of the items already sold by the brand. I have never tried any of these products, but I am going off of the similarities I have picked up on and also what reviews have been saying. As I mentioned before, the collection is split up into "West Coast Glow" (warm tones) and "East Coast Glam" (cool tones). In addition to the Jetsetter Palette, there are 2 City Mini Palettes, 2 Eye Contour Palettes, 6 lipsticks, 6 corresponding lip liners, 2 eye brushes, 1 Lash Sensational mascara, 1 fiber mascara, 2 gel eye liners, 1 liquid eyeliner, 2 tinted primers and 2 liquid strobes. I will be going thorough some of the products that I believe you would be able to save money on and buy a dupe already sold by Maybelline. It's crazy how much of a price difference there is when comparing the same product!
When I am comparing the prices of Gigi's collection to the normal Maybelline product, I am using Ulta prices since the collection is an exclusive to the store. However, while researching, I have found that some products were even cheaper than they are at Ulta, especially at stores such as Target and Walmart, which I will link to throughout.
Jetsetter Palette: $29.99
The first product that was announced for the collection was the Jetsetter Palette. It has 2 concealers, 2 lip balms, 4 eyeshadows, 1 blush, 1 matte bronzer, 1 highlighter and 1 mini Volum' Express The Colossal Mascara. In theory, it's a great idea to have every makeup product you could possibly need into one palette. I was hoping it would be sold for $15-20 at the most, but it is actually going to be sold for $30! I don't understand who would buy a palette like this when you can just buy a high-end palette for just a few dollars more with guaranteed consistent quality throughout. There are also so many high quality drugstore palettes on the market now, so there isn't even a need to always have to spend a lot of money for an eyeshadow palette anymore, either.
The Jetsetter Palette is just not very practical because the pan size of the blush, highlight and contour are so small and looks like it would be difficult to actually use with any normal sized face brushes. I suppose they made it with the assumption that the consumer would use the cheaply made brush that is included for everything, but that is just not realistic.
The cream concealers and lip balms do not have any kind of protective barrier over them, making it more susceptible to germs and it is also easy to get powder fallout from the other products in them, which can over time ruin the formula of the product.
The shade selection is also terrible for anyone who doesn't have a fair skin tone, since there is only one version of this palette and obviously everyone isn't the same skin tone. If they were going to do a palette like this, Maybelline should've done something similar to what Kim Kardashian did with the KKW contour kits that she released a few months ago. In both the cream and powder kits, there were 4 different options that came in the shades light, medium, dark, and deep dark. Many brands need to start taking into account that there is so many different skin tones and it isn't one shade fits all.
Speaking of KKW, the Gigi Hadid collection has a very similar color of pink/nude packaging, which I have seen a few times amongst other brands since KKW launched.
Overall, I can tell that there was minimal effort put into the planning and design of this palette. It almost reminds me of something that would be sold at Claire's for little kids to play with. It is not as useful as they are marketing it to be and way too overpriced for what you're getting. There was so much more potential for this product and I wish that Maybelline would have made a face palette with just the blush, bronzer, and highlighter. This would've also gone with the whole travel theme and would've been more useful to have those products grouped together in one. Most people will already have a concealer they use everyday that is the perfect match for their skin and there are already 4 mini eyeshadow palettes in the collection, so the eyeshadows in the Jetsetter Palette are just very redundant and can be found elsewhere. Most of the space inside is taken up by the mini mascara and the cheap brushes, so they could've definitely also gone without those in there and compensated by making the other pans bigger.
City Mini Palette Gigi: 14.99 Regular: $9.99
The original City Mini Palette collection was released a few months ago and comes in a variety of 8 different color combinations. In the image above is the "Downtown Sunrise" palette, which is very similar to Gigi Hadid's "West Coast Glow" palette. According to reviews, this is the exact same formula as all of the other City Minis, except with different packaging.
One of the only products I would consider buying from this collection would probably be the cool toned Glam City Mini Palette, but only if I would be able to find it on sale or use a coupon on it.
Eye Contour Palettes: $14.99

Both the warm and cool toned palettes are just very boring shades and don't seem like they are worth the $15 price tag. The pan sizes of each eyeshadow are also very small and it looks like there is wasted packaging around the border of the palette that they could have used as an opportunity to make each shade bigger. There are much better matte shadows at the drugstore that would have more shades and get more amount of product for a lower price.
I haven't personally tried them yet, but I always hear great things about ELF's Mad For Matte Eyeshadow Palette, which has a variety of cool toned and warm toned matte shadows (basically the same shade selection of both the Eye Contour Palettes combined, but with a better variety) and it is sold for here just $10! There is also more product in each of the pans, so you are overall getting a much better deal than you would with the Gigi collection.
Matte Lipstick Gigi: $8.99 Regular: $7.49
In the photos above, I am comparing the East Coast Glam matte lipstick in the shade "Erin" to the Color Sensational lipstick in the shade "Raging Rasin". I don't know if these are exact shade dupes for each other, since I am just going off of the images online, but I tried to find the closest color match to show that it is just a repackaged product sold for a few dollars more. There are 6 shades in the Gigi collection, 3 warm toned reds and 3 cool toned nudes, and there are nearly 100 different Color Sensational shades available at Ulta. With that being said, if you didn't want to spend extra for a lipstick with different packaging, I'm sure you would be able to shade match these lipsticks with the dozens of other options available.
The shade selection for the West Coast Glow collection is really just 3 different versions of red lipstick, which is kind of redundant and I wish there would have been a bit more variety amongst the colors. At least in the East Coast Glam collection, there is more of a difference between each of the nudes.
The lipstick prices aren't too inflated compared to so many of the other products available in the collection, so I probably would buy one from the East Coast Glam collection just to try it out, in addition to the City Mini Palette I mentioned earlier.
Liquid Strobe Gigi: $11.99 Regular: $9.99
From reviews I have seen on the comparisons of these 2 products is that Gigi's is a more subtle finish, whereas the Master Strobing Liquid is a more pigmented highlight, so it really just depends on your preference. Gigi's collection has 2 shades, gold (pictured above) and an iridescent shade which has a comparable shade in the Master Strobing Liquid, as well.
I use a liquid illuminator by NYX everyday, in a pale pink shade, so I'm assuming it is fairly similar to the one from the Gigi collection. When it comes to liquid or cream highlights, I prefer a more subtle finish so I can layer a more pigmented powder highlight on top of it after. If you are interested in the NYX liquid highlight I use you can buy it here for just $7.49.
Lash Sensational Mascara Gigi: $11.99 Regular: $8.99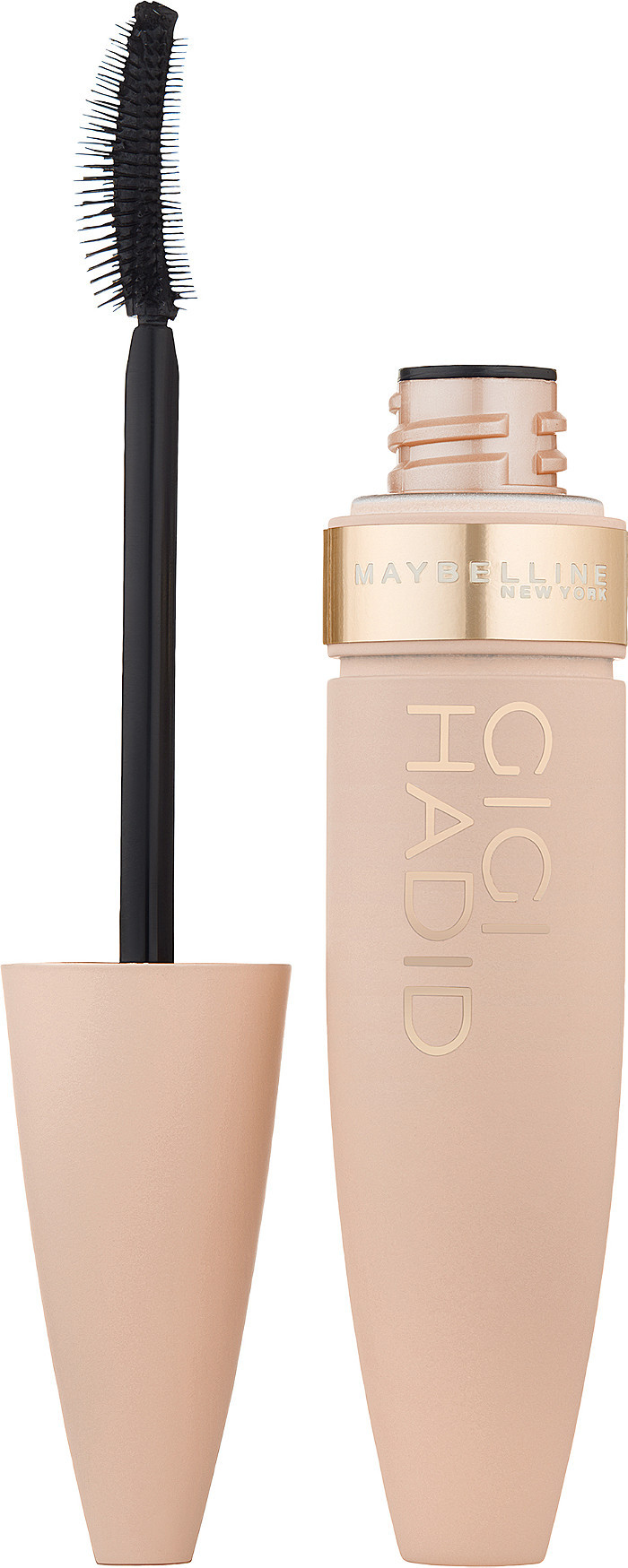 By far the biggest ripoff of the collection is the repackaging of the Lash Sensational Mascara. With this product, its not like it comes in any different colors or anything, it is literally just the packaging that makes the two different. Everything about the actual product is the exact same! Maybelline shouldn't have even included a mascara in the collection unless it was had a new brush/ new formula. Don't even waste your money on the Gigi version when you can buy the same item for much less.
The recurring theme here is that the consumer is literally just paying for the name. It isn't fair to the consumer if they are unknowingly paying more for a product that is marketed to be something new, but in reality is the same thing they may already own, just with different packaging.
Over the past year in particular, many brands from both high-end and drugstore, have been collaborating with well known celebrities and influencers. As an example, the Becca x Chrissy Teigen Glow Face Palette is sold for $46, but that is expected from a high-end brand that always sells products in the $40-50 range, Meaning, they didn't necessarily add on an extra $20 because it has Chrissy Teigen's name on it. But when there is a celebrity collaborating with a drugstore brand, one would assume that it would be the same idea and keep the price the same as always. Even though the Maybelline x Gigi Hadid collection is the theme of this post, its not just Maybelline that has a significant price jump when it comes to celebrity collaborations. Morphe did the same thing recently when they released the Jaclyn Hill palette. It was the exact same layout of their usual 35 pan eyeshadow palettes that sell for $23, but Jaclyn's sold for $35. Both Morphe and Jaclyn claim that they are different "formulas" (even though they have the exact same ingredients). I have never tried anything from Morphe before, but after researching different reviews of the palettes, many have said that the Jaclyn's is pretty much the same quality as any other Morphe palette. Of course there is some differences with Jaclyn Hill's palette compared to the others in terms of shade selection and packaging, but that's up to you to decide if its worth it for you. Once again, I have never tried any Morphe products so I can not give my own personal opinion on the similarities between the eyeshadows, but I can only assume through other's experiences.
I have noticed that NYX Cosmetics has also recently been releasing drugstore products with high-end prices. They came out with an "In Your Element" collection with 6 different 12-pan eyeshadow palettes, each being sold for $29.99! I personally would never spend much more than $15 on a drugstore product, especially when I can buy a high-end product for just a few dollars more. It's a shame that NYX is making their products so expensive because they make some of my favorite products and they are always the first display I look at when shopping for makeup.
I am a fan of Gigi, but in my opinion, she isn't necessarily known for a significant style of makeup, like Kylie Jenner or Rihanna are, or at least enough to justify having her own line of makeup. The products and shade selection is just very plain and I wish there was more to the collection to make it worth the price. I do love her fashion sense and I hope in the future she designs a clothing collection for her fans to have her style for less.
The full limited edition collection is available now online and in Ulta stores exclusively on 11/5.
For an in depth review of the actual quality of the product, I recommend watching Tati's review on YouTube
here.
Comment below your thoughts on the Gigi Hadid x Maybelline collection and what you thought of the products, if you tried any. If I end up trying any items from this collection, I will make sure to review them as soon as possible! Thank you so much for checking out my blog and I hope you come back soon for more posts!
*Credit to Ulta.com and Maybelline.com for all images in this post, unless otherwise stated*