SONGS I LOVE // 5.21.18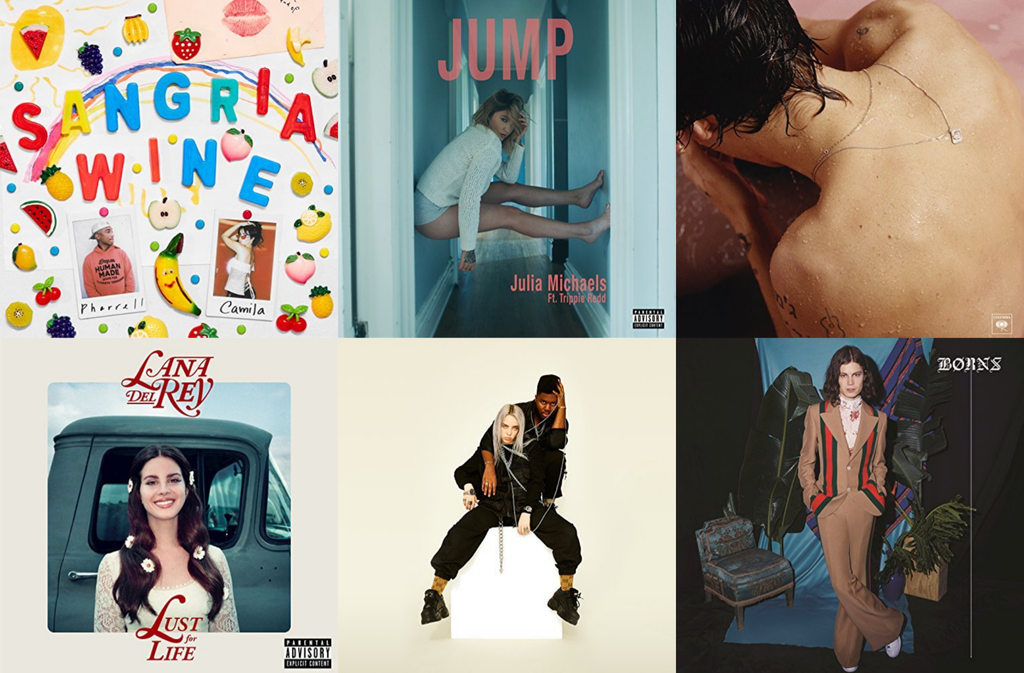 Here's a list of my current favorite songs - Enjoy!
I definitely think this song is going to be a massive summer hit, much like Havana was. I have loved Camila's new music that came out in recent months and I can't wait to hear more from her in the future!
This song has been on repeat ever since it came out a few weeks ago. I have loved all of Julia's music so far, but I think Jump is truly one of her best.
For some reason, I never really paid much attention to this song whenever I would listen to Harry's album before. But recently I realized what I've been missing out on this whole time. From the Dining Table is such a beautiful and underrated song from his album.
Just like the Harry Styles song I just mentioned, Cherry is a song that I have heard many times before but never really paid much attention to. I listened to her newest album, Lust For Life, so much last summer but for some reason just stopped listening to it for a while. I recently went back to it and fell in love with so many of the songs on it again.
Billie Eilish and Khalid are two of my favorite up-and-coming artists and I was so excited when I heard they were doing a song together. This is such a lyrically beautiful song and their voices just harmonize so well together. I really hope they make more music together in the future!
Blue Madonna is one of my favorite albums of the year (so far) and I have recently been loving the closing track, Bye-bye Darling. BØRNS is so talented and I highly recommend checking out his music if you haven't yet!
Comment below your current favorite songs!
-Melissa